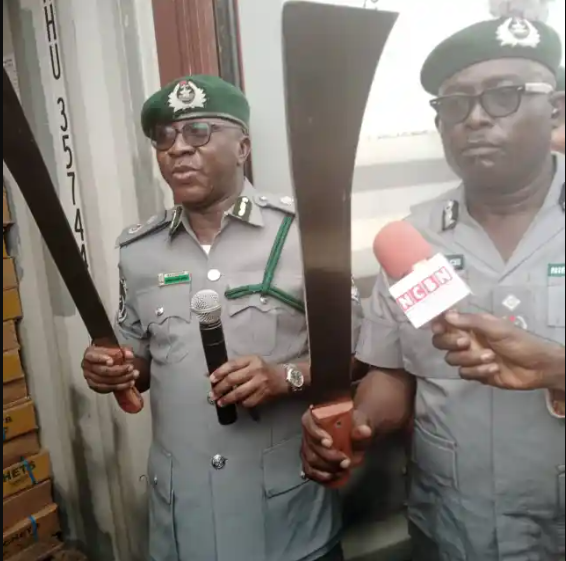 The Nigeria Customs Service, Tin Can Island Port Command has said it generated N274.3 billion revenue in the first half of 2022.
The amount generated represents an increase of 27.5% over the N229.3 billion generated in the corresponding period of 2021. 
Controller of the command, Olakunle Oloyede, said his men also arrested four clearing agents who forged his signature to fraudulently clear four trucks and some Toyota vehicles out of the port.
"It is because the signature aspect of the clearance procedure has not been automated; these unscrupulous agents, four in number, attempted to clear some imported vehicles out of the port with my forged signature. Thanks to eagle-eyed customs officials who detected and arrested them. Four units of used Mack truck heads, one unit of used Toyota Sequoia 2008 model, one unit of used Mercedes: Benz GL450 2008 model, and one unit of used 2011 Toyota 4Runner were arrested in their possession.
"It was the case with the machine outside era, but when we automated our processes, that stopped. Now, when these unscrupulous agents saw that automation has stopped the machine outside activities, they now shifted attention to forging of signatures," he said. 
Comptroller Oloyede also said the command also seized various contraband items worth N1.3 billion. The items include 145kg of Indian hemp; 206,000 pieces of machetes; and 62,500 pieces of shoes; one pistol gun with two empty magazines and 300 rounds of live ammunition, among others.
The volume of export processed through the command in the first six months of the year, according to him, stood at 138,246.50 metric tons, which represents an increase by 73% from the 100,500 metric tons recorded in 2021. He put the value of the export in the first half of 2022 at N100.4 billion.