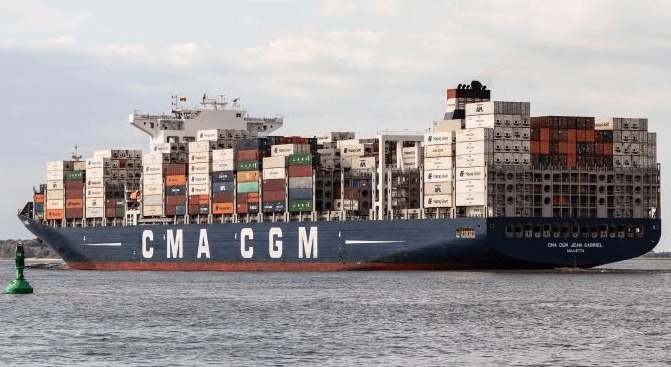 Customs and police officers have seized about 1.5 tonnes of cocaine discovered on board a container vessel belonging to CMA CGM at the Port of Hamburg, Germany.
The cocaine was hidden in "bags with strange logos" in a container on board a containership docked at the port, Hamburg local media reported.
A customs official said the seized cocaine has a street value of over 300million euros.
The seizure is one of the largest amounts of illicit drugs ever impounded at the port, following the seizure of 4.5 tons of cocaine on board a containership in Hamburg a year ago.
The container with the hidden cocaine arrived in Hamburg on board CMA CGM Jean Gabriel in late June 2020 from where it was expected to be reloaded onto another ship destined for Poland.