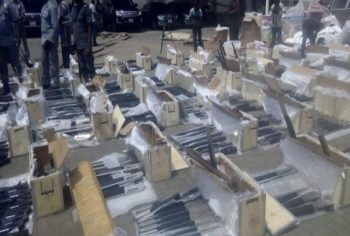 The Federal Operations Unit of the Nigeria Customs Service (NCS) on Monday said it intercepted a Mack truck along the Mile 2 Apapa Road containing 49 boxes of pump-action rifles.
The manifest that followed the truck stated that it carried still doors, before the customs officials discovered otherwise.
The Comptroller-General of the NCS, Col. Hameed Ali, said investigations were ongoing, adding that some suspects had been arrested.