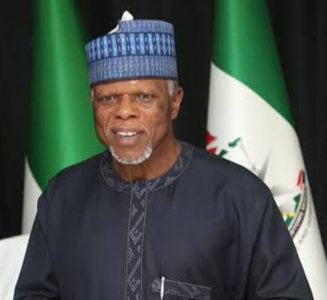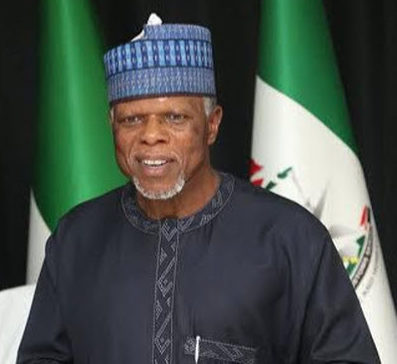 The Nigeria Customs Service (NCS) on Tuesday broke the global record of appointing women as one third of its management staff.
Customs Comptroller-General Hameed Ali, who made this known while decorating five Deputy Comptrollers General and eight Assistant Comptrollers General in Abuja, said that the promotion and decoration was the "first time that the service was abiding by the Beijing Conference resolution on women."
"I am bringing to the notice of this gathering that this is the first time that the Nigeria Customs Service will be abiding by the Beijing Conference Resolution. Today, out of the 18, management members of the Nigeria Customs Service, we have six women. Out of six DCGs, we have two women. So that is one-third of the members. Out of 18, we have six," he said. 
According to him, one of the points that were highlighted in the last Word Customs Organization (WCO) meeting was the issue of equality between women and men.
The elated Customs boss said, "I am glad to tell the Secretary General of the WCO that the Nigeria Customs Service was the first to meet that criterion."
Those that were decorated were DCG Aminu Dangaladima, DCG Augustine Chidi, DCG Sule Robert Alu, DGG Patience Iferi, and DCG Ronke Olubiyi.
The service also decorated eight Assistant Comptrollers General.
"We are not doing very well in covering smuggling. Ensure in the next three months we reduce smuggling to the barest minimum. We must reduce smuggling of especially rice. I keep getting the news that rice is coming. We have to stop the influx of rice into this country," he charged the new management staff. 
Ali also told the newly decorated officers that their new rank means a call for more work, as their promotion was even consequent upon performance and hard work.
He said that the officers had gone through thick and thin in the service, adding that most of them were already nicknamed owing to their commitment to duty.
The promotion from Comptroller to Assistant Comptroller General comes from a different perspective in addition to merit and hard work.
He told them that the few that were selected should be grateful to God.
According to Ali, "This is the first time I will take responsibility of selecting the management. Your failure will be my failure so I pray you don't let me down."