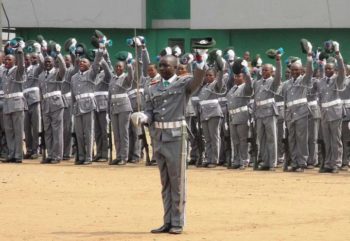 The Nigeria Customs Service (NCS) has appointed three officers in acting capacities and redeployed eight others.  A statement by the Public Relations Officer, Joseph Attah yesterday said the elevated officers are Assistant Comptroller General (ACG) Isa Talatu Mairo as acting Deputy Comptroller General (DCG) Tariff and Trade;
Comptroller Amajam Bukar as acting ACG, Enforcement, Investigation and Inspection (EI&I); and Comptroller David Elisha Chikan as acting ACG, Human Resources Development. The redeployed officers include, DCG Chidi Augustine who was moved from Excise, Industrial, Incentives and Free Trade Zone (EII&FTZ) to Strategic Research and Policy (SR&P); DCG Iferi Patience was moved from SR&P to EII&FTZ; ACG Sarki-Umar Folashade was moved from.  EII&FTZ to SR&P, and ACG Fatade Aderenle was moved Zone D Headquarters to EII&FTZ.
The others are ACG Enwereuzo Frances moved from SR&P to Zone D Headquarters; Comptroller Azarema Ahmed from Coordinator, CGC's Compliance Team to Federal Operations Unit, Zone C; Comptroller Odubiyi Christopher was moved from Ikorodu Lighter Terminal to Oyo/Osun Command, and Deputy Comptroller Adeniran J.O. was moved from EI&I to Ikorodu Lighter Terminal, the spokesman said.