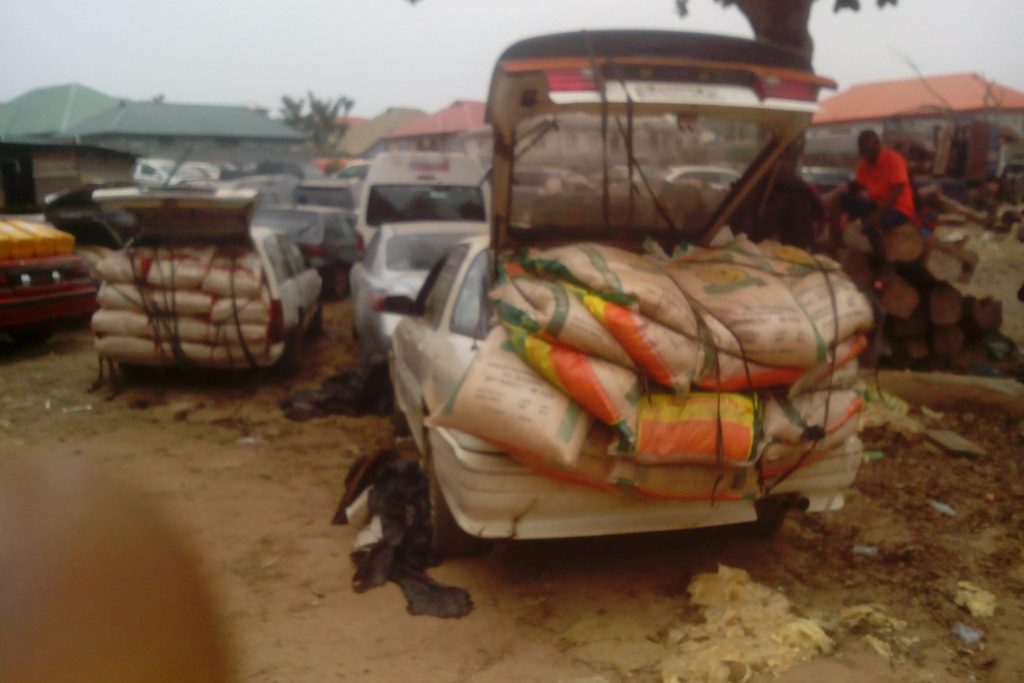 The strike force unit of the Nigeria Customs Service (NCS) has impounded 11 truckload of smuggled foreign parboiled rice in the South West.
The strike force is an ad-hoc unit set-up by the Comptroller-General of Customs to complement the activities of the border commands and the Federal Operations Unit to suppress smuggling in the country.
The special unit had in the last three months intercepted contraband smuggled into the country through neighbouring countries worth over several billions of naira.
However, in the recent seizure, the strike force intercepted contrabands goods worth over N415million.
The seizures ranges from vegetable oil, second hand clothing, cartons of frozen poultry products, unprocessed firewood, sugar and vehicles of different brands smuggled into the country through the land borders.
National Coordinator of the strike force, Abdullahi Kirawa said the seizures which were made by the team from August 11 to September 18, 2018 were based on credible intelligence gathered by the Customs Intelligent Unit (CIU).
Giving the breakdown of the seized items, he said they include second hand clothing, 640 bales of shoes in 1/40 foot container worth N32 million; 18/20 foot and 3/40 foot containers of unprocessed firewood worth N144 million; 2/20 foot containers of wet blue worth N123.7 million.
Other items seized were frozen poultry with quantity of 45 cartons value at N225 million; vegetable oil valued at N130, 000 and 14 kegs valued at N140, 000.
He added, "The used motor vehicles seized were Madza 323 car worth N750, 000; Toyota Hilux N11.5 million; Toyota Avensis car worth N1.8 million; Lexus ES 350 valued at N2.5 million; Toyota Venza worth N5.5 million and Ford Transit Bus loaded with contraband goods value at N1.75 million  and 6,669 bags of rice 50kg worth N90 million were all seized."
He stated that rice that are being smuggled into the country are less nutritious compare to locally produced rice even as he urged Nigerians to patronised locally made products.
He added that NCS and its men are also not relenting especially in the ember months to clamp down on smugglers, stating that the Service is working round the clock to ensure that illicit trade does not thrive in the country.
In order to tackle smuggling activities around the borders, he said the Service formed synergy with other security agencies such as the Nigerian Army, Navy among others to track all the nefarious activities that are being perpetrated by smugglers.
He said, "We are doing this not only with our sister agencies but with host communities at the borders. The PR unit of the service has also engaged in vigorous campaign in public sensitisation on the dangers of smuggling.
"So we are not only ensuring that we make arrest  but we are also being proactive in ensuring that in the first place the dangers of smuggling is made known to the general public so that they will also avail us with information to track down smuggling."