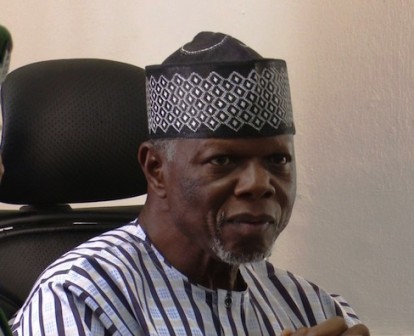 The Nigeria Customs Service (NCS) has set up a nine-member committee to review the salary and allowances of its officers, according to a a circular obtained exclusively by SHIPS & PORTS DAILY.
The Comptroller-General of Customs, Hameed Ali, had on several occasions in response to agitations by officers for an improved welfare, assured that the NCS management was working to ensure officers' salaries are reviewed before the end of this year.
According to a circular dated April 24, 2018 and signed by Assistant Comptroller-General Abdukadir Azarema on behalf of the Comptroller-General, part of the terms of reference of the committee is to benchmark the Customs salary with that of the Federal Inland Revenue Service (FIRS).
According to the circular, which was addressed to all Deputies Comptroller-General, Assistants Comptroller-General, Zonal Coordinators, Area Controllers and all units heads, other terms of reference of the committee include the review of the reports of various committees on salary increase and present a draft letter to the Chairman, Salaries, Income and Wages Commission seeking approval for the review of the NCS salary and allowances.
Others include a draft letter to the NCS board chaired by the Minister of Finance, Mrs Kemi Adeosun, conveying the recommendation and a draft letter for approval. 
The committee, which is expected to submit its report within two weeks from the date of the circular, is headed by the Principal Staff Officer (PSO) to the Customs Comptroller-General, Brigadier-General Buhari, I.