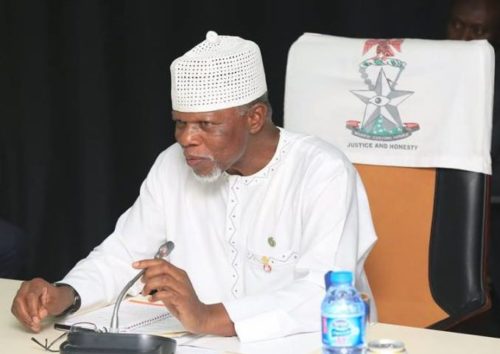 The Comptroller-General of the Nigeria Customs Service (NCS), Hameed Ali, on Wednesday, said plans are ongoing to introduce Electronic Cargo Tracking System in 2019, noting that the system will enhance its operations at various border posts in the country.
Ali made the disclosure at a joint press conference with his counterpart from Uganda, Kateshumbwa Dicksons, after a lecture series at the Nigeria Customs Command and Staff College, Gwagwalada, Abuja.
He said that NCS under his leadership had started evaluating different scientific proposals with a view to commencing the electronic cargo tracking system in the country.
The customs boss expressed the hope that by 2019, the enforcement and use of e-Cargo tracking would commence.
He said, "By next year if the finances are available and we are in agreement with our Technology Service Provider, we will start the electronic cargo tracking system even if we will begin on a small scale.
"Though we use technology in tracking cargo in some border posts, we must have the technology to monitor everything collectively."
Ali disclosed that the agency had reached an agreement with his Ugandan counterpart on how to collaborate and achieve desired results.
He noted that NCS had a lot of things in common with Uganda's Customs and Revenue Authority in terms of driving desired reforms in the service.
Ali identified the application of Information Communication Technology (ICT) for positive change in customs as well as developing a strategy to manage cross-border weapon and fight corruption.
According to him, he has started working in collaboration with his counterpart in Uganda to explore this good initiative that had been introduced in that country.
The Commissioner for Customs, Uganda Revenue Authority, Kateshumbwa Dicksons, said Nigeria and Uganda must work together to solve the problems of customs in the two countries.
According to him, the roles of customs in Nigeria and Uganda were the same, hence the need to collaborate to achieve their goals collectively.
He stressed that modernisation must be embraced in solving challenges in the customs service.