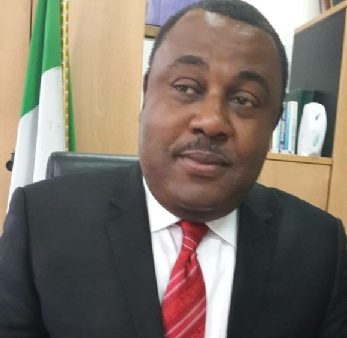 The Nigeria Customs Service has urged clearing agents under the aegis of the Association of Nigerian Licensed Agents (ANLCA) to assist it in fishing out officers who aid fraudsters to hack into its software to illegally release vehicles and other goods from the ports without duty payment.

Speaking at a meeting between the Customs management and executive members of the association led by President of ANLCA, Tony Iju Nwabunike, last weekend in Abuja, Assistant Controller General of Customs, Fatade Aderinle, said the hackers recently gain access to Tin Can Command, Processes Centre (CPC), in connivance with some corrupt officers.
He disclosed that one of the hackers has been identified and his pictures have been posted at the enforcement unit of the Tin Can command.
"We have been in a relationship for a number of years and you need to assist us in getting our foot right in getting our revenue. Most of these boys are those who filter into the CPC at Tin Can when they are not there and get the software they are using in collecting revenue.
"If you know any of our officers who partake in doing business with them, please expose them to us. If you know any who are equally working with them to siphon our revenue, oblige us with the information of the officers because they cannot do it alone. How will they get to the CPC without the knowledge of an officer? So definitely, there will be insiders. So we want you to fish out all these officers assisting them in order to eradicate the issue of hacking, otherwise this hacking will continue," he said.
On the issue of querying of PAAR, Fatade told the agents that Customs would not query PAAR if they have integrity and always give honest declaration on their customs documentation.
"You cannot blame customs on issue of PAAR because it is what you present to customs that they gave you PAAR on, but on examination, when we discover any other thing, we will then begin to issue another DN. If you have integrity, declare what you have on your document and let it reflect on your PAAR so by the time we are doing examination, there won't be any issue," he said.
Earlier in his remarks, Comptroller General of Customs, Hameed Ali, assured of maximum cooperation with ANLCA to achieve seamless transaction, noting that some of the issues raised on uniformity of value would be addressed.
He congratulated the new executive led by Nwabunike for ensuring a smooth transition even as he urged him to extend same cooperation enjoyed from the immediate past executives to the Service.
He said, "Let me commend the entire members of ANLCA for the smooth transition that has taken place. Let me also underscore that we worked hand in hand with the last administration and I must confessed that I have learnt a lot.
"The organization has assisted in understanding what the role of ANLCA is and the synergy we need to create in order be able to move forward. I thank the formal management and welcome the new executives. We hope that the same cooperation we received from the past will also be extended by the new president and customs will be able to work in harmony with each and every one of you."