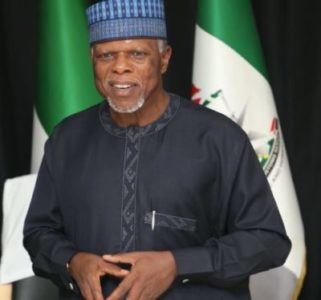 The Nigeria Customs Service (NCS) has urged Nigerians to see smuggling as a crime and support it to succeed in the war against smugglers.
Customs Public Relations Officer, Joseph Attah, made the appeal on Monday in Abuja.
He said that the service's anti-smuggling strategy was yielding positive dividend, adding that in the past three months, the service had seized 136,506 bags of rice.
"All Nigerians should see smuggling as a crime so that they will support the service to succeed in our ongoing war against smugglers.
"Seeing smuggling as a crime means that you will be willing to give creditable information that will help us succeed.
"As villagers that live around border line, they should be willing to support customs officers whenever they make seizures and they are encountering some difficulties, rather than supporting the smugglers against customs
"In Nigeria when a thief is arrested or an armed robber is arrested, you hardly get to see people going to beg for them.
"But today when a smuggler is arrested you see Nigerians, including some respected ones in our society, coming to beg for such persons to be released because they don't see smuggling as a crime; they see it as a trade," Attah said.
He said that some Nigerians often times accused the NCS of not doing enough in its service delivery, adding that it was wrong for people to think that a smuggler could only be successful when supported in active connivance by customs officers.
According to him, smugglers now take advantage of the porous borders, adding that oftentimes they are supported by villagers at the border line and unpatriotic well to do individuals in carrying out their smuggling activities.
"NCS cannot 100 percent vouch for its officers like any other human organisation; it is totally wrong to suggest that every criminal activity must be with the connivance of an operative," he added.
Attah said that the service would remain focused on its statutory function of enforcing government policies rather than being distracted by the blame game.
He said, "In our continuous efforts to suppress smuggling, information, suggestions that can help the service to perform better are welcome from well meaning individuals or organisation."     
Copyright Ships & Ports Ltd. Permission to use quotations from this article is granted subject to appropriate credit given to www.shipsandports.com.ng as the source.