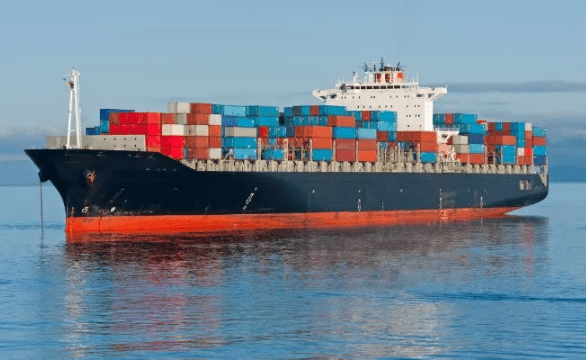 Captain Obinali Ejemba, a Master Mariner and Executive Director at Rangk Shipping, in this interview laments the shortage of human personnel with requisite experience in the nation's maritime industry.
He says a large number of those working in the Nigerian maritime sectorat present have educational qualifications but lack practical experience. He also speaks the Cabotage Vessel Financing Fund (CVFF).
What is your assessment of the Nigerian maritime industry? 
I can only tell you the one I am in. I am in marine transportation. When I say I am in marine transportation I am talking about the company. I provide vessels for the offshore industry for both drilling and production of crude product. We are not really in any other type of business except that of providing vessels for marine transportation.
Yes, that is the aspect where Nigeria has low capacity because like everything we do in the country, Nigeria went into shipping in 1952 in a big way, they reached a peak of 19 vessels in service which carried in them between 800 and 900 officers and men mostly Nigerians but that one collapsed and everybody talks about the private sector but I do not see the private sector that can match that capacity or that has even the knowledge to match that capacity because the unfortunate situation is that there are quite a lot of Nigerians in shipping but to me none has the ability to grow up to the extent of National Shipping Line (NNSL), because in that trade, apart from having financial resources, technical resources are paramount and national line was in a position to employ Nigerian-trained technological personnel.
But there is a haphazard situation in shipping of today because ships are not available, regular training is not at a height that can serve the industry. In our own situation we make do with ad-hoc trained people, when I was in the Nigerian National Shipping Line, most of our officers were trained in Europe, especially in Britain and paid for by the government. We started off in British ships and then we joined Nigerian ships, Ghanaian ships, because these ships were paramount to our training, not just schools but there should be a combination of academics and practical training. I am not sure which one is more important but I think there should be a good mix of the two so that we have properly trained officers.
If somebody goes to college for five, six or seven years – any number of years he likes – and does not have the practical experience of being at sea, he cannot be a seaman and of course somebody can not go to sea without all those academics because if it reaches a stage where handling of ships become intellectual, you will be at a loss because when you have all the practical things but you miss out in keeping records, it will be incomplete. So there must be that combination. Primarily there must be ships, somebody is telling you about building schools here and there to train Nigerians and he has not provided the ships – he is joking, he is not on track because he is not going to succeed.
I say this because there are a lot of schools in Nigeria that produce all manner of people; sometimes they spend four or five years doing a course and the rest of them. I don't see anybody who is in real shipping that has need for them at that level.
Any time they join the ship, they are training, any education you give somebody who has not been in the ship is nothing because any time he joins the ship he is a trainee.
So, what do you think should be done to salvage the situation? 
Now we are not doing so well because if a hundred ships are required in trading, Nigeria cannot provide 12.  There have been various attempts by government here and there but somehow we missed out.
We have had Ship Acquisition and Ship Building Fund (SASBF) which just died a natural death which has never been explained. It has never been formally stopped as far as I know, I could be wrong but it is not there. It acquired some funds; how the funds were utilized and reconciled we don't know.
Now they have the Cabotage Vessel Financing Fund (CVFF) which we started in 2004. I can't begin to start telling you what should be done and what should not be done because I don't have all the facts about what their programmes are, how they are going to disburse it. All I can say is that they haven't started and there is no indication that it is going to start soon.
They talk about giving the money to the banks. If they actually left it to the banks alone not just to administer this fund but to engage directly with those who are in need of it because I seem to find out that there is still a little bit of government here and there and that would tell you what would happen.
I don't believe it will be such a great success since government is still involved. In fact to me CVFF should be completely commercialized. It should be left to the banks to decide who they deal with and how, with government influence reduced to the minimum required to do this business so that it would become attractive. So beyond this I don't know what else to say except that we have low capacity.
When you say the private sector cannot match the capacity of the defunct NNSL, what do you mean? 
I said I have not seen the private sector put up the same capacity or put up something that would eventually match the same capacity that the Nigerian National Shipping Line had. I am not saying they can't but I am saying that I have not seen because I cannot speak for the private sector as a whole. What I am saying about training is that everybody is talking about training but personally I always see something missing. Where are the ships? And it is not just a training ship; it must be a trading ship, a ship that is trading so that the people inside it who are being trained would gain all the experiences of having a ship in operation.
For example, if you have a training ship where people just go in at the blow of the whistle, they walk round the ship and they come out again, it is not enough. I don't call that a training ship. A training ship must be in my own opinion a trading ship that will go round the world from here to Russia, Yugoslavia, Norway, America, Canada, Brazil; where people experience shipping, it is not something you get from inside the school. The school gives you the background, teaches you all the academic properties and qualifications but you must experience the job itself for you to be a proper seaman. That is how the British trained us and I am yet to see that it could be done differently. I cannot say categorically but I don't see that it can be done differently.
You can set up a school awarding B.Sc. and PhD in maritime technology but by the time you finish and you have not been on board for a considerable length of time on a trading ship, you cannot run a ship. So somebody like me who provides maritime transportation, if I want to employ somebody and you work in here with a degree and you have not experienced the sea, you have not felt the salt water, if I may use that expression I somehow will fail to see how I can use you effectively even in the office doing ship husbandry and monitoring the ship at sea. That is the point I am making.
Copyright Ships & Ports Ltd. Permission to use quotations from this article is granted subject to appropriate credit given to www.shipsandports.com.ng as the source.