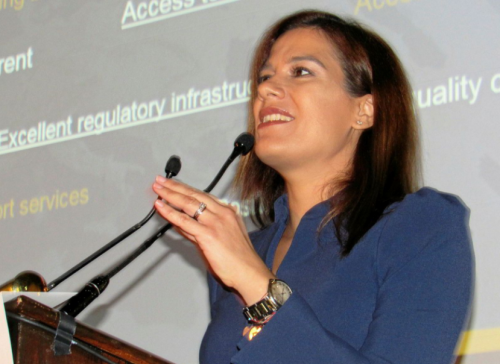 Cyprus is looking to put an end to initial ship registration fees in an effort to boost the Cypriot registry's competitiveness and attract more ships.
The country's Deputy Minister for Shipping, Natasa Pilides, briefed the parliamentary transport committee on the new draft regulations approved by the Council of Ministers providing for the registry's new pricing policy, according to local media reports.
The policy provides for rounding of fees, grouping of fees, as well as abolishing the initial registration fee.
Members of parliament are scheduled to vote on the matter later this month, with a view to implement the new pricing policy before the annual Maritime Cyprus conference, taking place October 6-9.
The Cypriot registry currently ranks third among EU countries and 11th in the world. It counts 1,100 ships with a gross tonnage of 24.4 million.
We pay for your stories! Do you have a story for Ships & Ports? Email us at [email protected] or call 0810 359 4873. You can also WhatsApp us here. We pay for videos too.

 

Copyright Ships & Ports Ltd. Permission to use quotations from this article is granted subject to appropriate credit given to www.shipsandports.com.ng as the source.