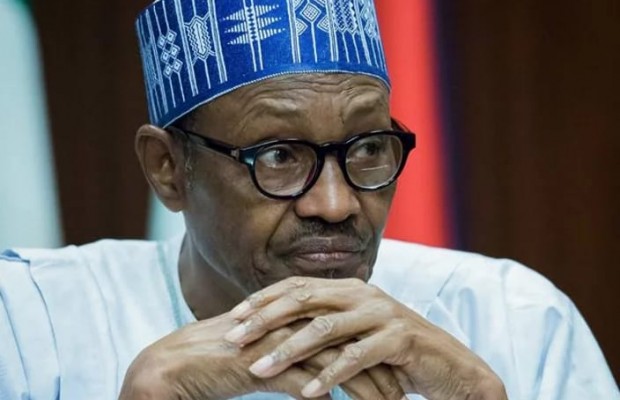 By Ace Omozuwa
Nobel laureate, Prof. Wole Soyinka, recently, counseled the Nigerian Intervention Movement (NIM) to be mindful of the antics of wreckers of Nigeria who are fond of parading "as saviors ahead of the 2019 general elections."  He admonished them; "You must exercise unrelenting vigilance. Prowling around you already are those recurrent interlopers whose sole aim is to hijack your efforts or infiltrate your rank with their stooges. Experienced spoilers, they are part and parcel of the very predicament you are trying to alleviate…The more notorious suffer from a messianic complex and a desperate need to obliterate the roles they have played in placing the nation in her current plight. They are adept at distorting history in order to acquire a false, sanitised identity."
Nigerians are mostly lovers of self-styled saviors. We always enthusiastically embrace leaders with messianic trappings, even when, they are essentially despotic. Our history bears eloquent testimonies to this.  During the dark days of military rule, carnival-like euphoria erupted whenever there was regime change.  Gaiety toppled despondency; public places spontaneously took on the ambience of a street party. It is near-impossible for many to forget the contagious outbreak of joy they witnessed whenever there was a coup or when a despotdied in office.
We endorsed and celebrated the inanities of unlawful takeovers, because, we think that regime change automatically leads to development, to better life for all.  We thought that the emergence of new leaders" meant happy days are here. Ironically, till today, many Nigerians think that the keys to their earthly paradisiac existence are in the hands of political saviors.
Our love for messiahs stems from an outdated definition and concept of leadership. We live in a postmodern world that extols the concepts of human autonomy, collective innovation, conjoint leadership, active citizenship, and so forth, but we are trapped in the historical past.  Our collective mental outlook is largely conditioned by the forces of antiquity that elevated leaders to the status of redeemers.  We think inherent in leadership- or in leaders- is the magical power to effect wholesale transformation. This may have arisen from the facts that divine origin of kings, and transcendental powers of rulers are two thematic strands that run through Afro-spiritual mythologies. So, we engage democratically elected leaders like subjects engage Obas.
In kingdoms, sovereign power resides in kings.  In liberal democracies, sovereignty is of the people, leaders are trustees. If they abuse the power entrusted to them they can be penalized.  The fact that elected leaders can be penalized makes it difficult for absolute leaders to emerge in democratic nations where the citizenries are not docile in the public sphere.
Abstracting power from the people is a democratic taboo that cannot be condone.  However, self-styled messianic leaders excel mostly in disempowering the people. In fact, one of the dangers of messianic leadership is that it is prone to arrogating absolute power to itself.
Centralism defines the political architecture of Nigeria. This implies centripetal forceshugely influence our political systems, and sadly, endanger grassroots movements. These forces encourage elite supremacy and the emergence of self-styled messianic leaders. As a result, whenever elections are around the corner political actors with savior-like propensities take the centerstage. With pomp they proclaim the redemption of Nigeria from the shackles of corruption, high unemployment rate, pervasive poverty, armedviolence, and so forth.
Their campaign promises are seemingly as epoch changing as the glorious annunciation.  They promise the days of heaven on earth. They promise to replicate the "Miracle on the Han River" or generally that of the four Asian tigers. They promise to enlarge the circles of power and wealth for all. They promise free education for all. They promise employment for all. They promise to frontally address Nigeria's housing deficit. They promise to deliver us from the "resource curse" by industrialization. They promise to make centrifugal forces the critical drivers of socioeconomic development by restructuring the nation. Theysalute the much-espoused ideals of restructuring, even though; they are secret-lovers of unitary government.
Beyond the surface, their promises are hollow, incapable of igniting social change, lasting renewal of nationalistic sentiments, and measurable progress.  This is because; they are masters of rhetoric, but rookies when it comes to the formulations of sapient policies. If promises alone could transform a nation, Nigeria would besuperior to Singapore in absolute sense.  We are yet to deeply appreciate the fact that development is not necessarily an outcome of political promises, rather of prodigious vision complemented with action.
There are many reasons why we do not need leaders with messianic complex. One, characteristically, messianic leaders are dealers in monistic cure-allideologies. Contrary to evidence, they think that their policies are omnipotent and capable of ending all socioeconomic ills. When their ill-conceived policies are turning nations to wastelands,they think they are creating21st century Eden and lambast citizens for expressing dissatisfaction.  They conduct their performance assessment with magnifying lens that distorts reality and inflates their ego. Hence, if you do not hypocritically and ceaselessly ladle out praise on them; they consider you as a destructive force that must be tamed by all means possible. This presents a greater problem: The criminalization of dissent, which eventually paves way for the emergence of absolute rulers.
Saviors are beyond criticisms. They are to be praised, not criticized. When political saviors are in power, fake news assumes a new meaning. It becomes any news story that does not massage their ego. They make the constructive force of irenic criticism to appear as morbid, destructive, and antidemocratic. Sadly, democracy without well-informed critical voicesdegenerates to authoritarianism.
Another danger of messianic politics is that it is nurtured by all-knowing pretension. It is a pretension that makes people in power to act as if they have a monopoly of idea about the good life, a monopoly of idea about the recipe for national transformation.   Political saviors in and out of power are persuaded that their knowledge of the historical past, the present, and the future is encyclopedic in depths and breath. This implies that they do not cherish consultation or collaboration across divides. Their litany of senior special advisers and special assistances do not have utilitarian values, their value is confined to the realm of political aestheticism.
Messianic politicians popularize the true meaning of ostrich policy. Ostrich policy speaks of the tendency to do nothing in the face of grave danger. It presupposes that leadership docility is an innovative way of dealing with thorny issues.In other words, messianic politicians are animated by learned ignorance. They consciously ignore threats to democracy or anything that disturbs their frail sense of equanimity. To them, the millions of out of school children in Nigeria are mere statistics.  Food insecurity is an invention of the opposition aimed at liquidating their hard-earned political capital. Nigeria is a major importer of fuel, because, of the ostrich policy of political saviors.  The exchange value of the naira perennially crashes because of ingrained ostrich policy.
Again, political saviors are dangerous to democracy, because, they promote a culture of civic docility and reformers passivity. They knowingly or unknowingly narrow the space for citizens' involvement in governance. Their heroic posturing demeans the essence of citizens' involvement in national development. They think civil protest offends the spirit of democracy. Simply said, citizens become inactive where political saviors are in control.
The constructive potential of 2019 will not be duly harnessed, if we do not save ourselves from saviors. The first step to our salvation from saviors is to orchestrate the political suicide of pretentious "kinsmen redeemers." That is all well-meaning Nigeria must respond to the anthem of ethnic chauvinists like music for requiem.
The eternal good of 2019 may be elusive, if we fail to realize that Nigeria can only be saved by her teeming citizenry. The cult of messiahs that exploits our vulnerabilities, perpetuates our oppression by turning brother against brother cannot restore the glory of Nigeria. Apostles of stomach infrastructure cannot save Nigeria. Leaders who see citizens as their subjects cannot lead Nigeria to the promise land. Parochial politicians cannot sound a clarion call to redemptive patriotic actions.
Nigeria does not need saviors. Nigeria needs everyday heroes, citizens committed to nation building, citizens who exalt national ideals beyond ethnic sentiments. Political messiahs cannot save Nigeria, enlightened and active citizens can.
Copyright Ships & Ports Ltd. Permission to use quotations from this article is granted subject to appropriate credit given to www.shipsandports.com.ng as the source.