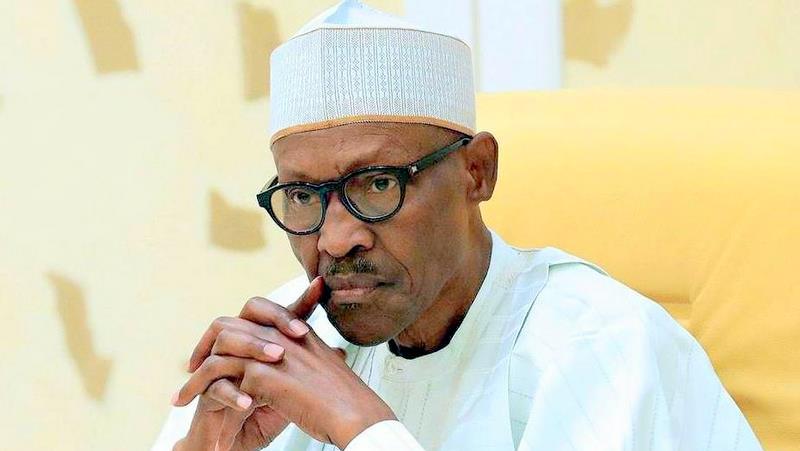 By Ace Omozuwa
In Nigeria, party hopping has become a festival, not essentially of democratic renewal and glory. Yet, it is not what some pundits deem as orgy of irrational exuberance.  From a moral point of view, their perception is not entirely bereft of logical cogency and merit.  However, in cognizance of the constitutionally entrenched right of freedom of association their perception is not valid.
Nigerian politicians are quicksilvers. Their loyalty is as transient as predawn dew. They develop sham affinity with "we, the people" during seasons of general elections. Their principle of association is not ideologically rooted, rather, they gang up to advance self-centered agenda of "I chop, you chop". This is why inane political decamping is one of the defining elements of the Fourth Republic.
In 1999, when the Peoples Democratic Party (PDP) won the presidential election, and held sway in the National Assembly, the possibility of vibrant opposition was not bleak. For, Alliance For Democracy (AD), had six governors, and the All Peoples Party (APP), had nine governors.  However, the influence of these two major parties that would have entrenched the culture of opposition politics began to wane due to the defection of some their frontline leaders.  For example, late Olusola Saraki, Chief Emmanuel Iwuanyanwu, Chief Vincent Ogbulafor, and Mahmud Waziri defected to the PDP.
Following the registration of the APC by the Independent National Electoral Commission (INEC), on July 31, 2013, a new era of defection was opened in the political history of Nigeria. On August 31, five governors orchestrated a walk-out during the PDP's special national convention and started the new PDP. Along with their teeming supporters they defected to the newly formed APC in November 2013.
After the APC won the presidential election, and 20 states out of 29 in the governorship election of April 11, 2015, the PDP was shaken to its foundation has her members in drove defected to the APC. Consequently, they were so much in disarray that they could not play the noble roles of opposition party, which strengthen democracy.
From the benefit of hindsight some of the remarks made by David Mark at the peak of decamping appear prophetic.  While speaking at a mass held at St. Mulumba Catholic Chaplaincy, Apo, Abuja, to mark his 67th birthday, he disclosed that ''PDP has a manifesto and I believe in it. Those who are leaving PDP now are fair weather friends of PDP. So they have gone (and) they have no problem. When PDP bounces back in few years in the next couple of elections or next election they will come back again to PDP. So they will move.''
Indeed, they have started moving back. Their return to PDP lends credence to the postulate by Harold Lasswell that politics is essentially about "who gets what when and how." It instantiates what David Easton denotes as ''authoritative allocation of values" and the mentality that underlines Michela Wrong's book ''It's Our Turn to Eat.'' The book, which tells the story of a Kenyan Whistle-Blower and how and why Kenya plunged into political violence, should be read by anyone who seeks to understand why politics in Africa is not a vehicle of actualizing popular aspirations.
The present gale of defection shows that APC was built on quicksand, not on the bedrock of a well-defined ideology for social transformation, egalitarianism, sustained economic development, and democratic consolidation. Sadly, even though, it was glaring that to APC loyalists and all that they lacked a Cosmo-vision that would foster intra party and national cohesion; they made the mistake of allowing new defectors to occupy elective and appointive offices without testing their loyalty.
In view of Section 222 (b) of the 1999 Constitution of Nigeria, as amended, which states; "No association by whatever name called shall function as a party unless the membership of the association is open to every citizen of Nigeria irrespective of his place of origin, circumstance of birth, sex, religion or ethnic grouping",    APC could not close its door against defectors.  But it could have strategically deterred their access to power until their loyalty was established.  If that was done may be the party would have grown stronger, united, and driving development under the banner of true progressivism.
The precursors to these massive defections that are threatening to emasculate APC's electoral potency are very reminiscent of the events that culminated in the defeat of PDP in 2015, after 16 years in power.  First, intra party wrangling informed by lack of internal democracy made ex-President Goodluck Jonathan to succumb to pressure and ensured the resignation of the national chairman, Dr. Alhaji Bamanga Tukur. The political pedigree, business acumen, and vast network of Tukur, who had served as the Chair of NEPAD Business Group and Executive President of African Business Roundtable (ABR) could not save him from the forces that masterminded his inglorious exit.  As the "game-changer", Adamu Mu'azu' consolidated his authority as the new national chairman, PDP's crises multiplied and culminated in the historic defeat of ex-President Jonathan.
In a somewhat similar manner, President Muhammadu Buhari endorsed the tenure termination of the national chairman of APC, an exemplum of diplomatic prudence, Chief John Oyegun. This move was a deft attempt to satiate the yearning of Ahmed Bola Tinubu's bloc within the APC.
The subtly forced exit of Chief Oyegun paved way for the ascendance of the immediate past governor of Edo State, an irredeemable activist, Comrade Adams Oshiomhole as the national chairman of the trouble-besieged APC.
Some pundits think Comrade Adams' leadership style could make APC a caricature of PDP. In fact, there are those who think that Comrade Adams may be the Adamu Mu'azu' of APC. Their thought may not be entirely devoid of logic.
Good leaders are bridge builders. Their conciliatory posture and words strengthen the accord of unity and abate the sinister proclivities of factionalists. Mu'azu failed in this regard, even in his home state.  He allowed the Bauchi PDP to split into three formidable factions. He and his supporters constituted a camp. A former governor, Mallam Isah Yuguda, led another camp. And a former minister of the Federal Capital Territory (FCT), Senator Bala Mohammed, led the third fractional group.
Oshiomhole may be repeating Mu'azu's error and deepening the fissures in APC. His hectoring, muscle flexing with federal ministers and disparaging comments about the paternal forbearance of President Buhari have factionalizing capabilities. His avuncular, I know what is best for you attitude and readiness to compel obedience by force, may further divide APC and weaken its electoral prospects.
The controversy-courting outgoing governor of Ekiti State, Ayodele Fayose, alleged that Adamu Mu'azu was a fifth columnist that masterminded the defeat of ex-President Goodluck Jonathan at the poll. According to Fayose, Mu'azu clandestinely worked for the APC against the PDP. Fayose was not the only one who held this view. In fact, a former governor of Akwa Ibom State, Godswill Akpabio, actually mobilized his political network and arsenal to endure the resignation of Mu'azu. It will be difficult for any rational pundit to compare Oshiomhole with Mu'azu in this wise.
Typical of thoroughbred activists, Comrade Adams does not appear as a two-faced and double-mouthed political saboteur that will ruin the electoral fortunes of APC in order to become a superhero in the cult of self-seekers. Like every leader, Comrade Adams leadership style has its flaws, but insincerity of purpose is not one of them.
Many Nigerians and business owners have expressed concerns over the economic implications of this spate of defection.  Expectedly, those who make a living from simulating apocalyptic scenarios and peddling fear are saying that it would trigger market collapse, cause economic volatility, and huge investment losses. There is no disputing the fact that bad politics endangers capitalism, current happenings in the global arena make this claim crystal clear. However, since, massive decampment of parties' members does not signify ideological swing, a changing character of the Nigerian state or the emergence of new structures of government and economic order; there are no rational grounds to support the claim that economic doom is afoot.
Some fears will be assuaged, if we take cognizance of the fact that Nigerian politicians do not cross carpet, because, they are ideological turncoats or because they have a grand vision of economic transformation.  They switch parties because they are irredeemably opportunistic, self-centered and power hungry.   In fact, this gale of defection shows that APC and PDP are two sides of a defacing coin.
The fear of economic upheaval may become a reality, if the ruling party reactively ignores the dictates of scruples; abdicate the business of governance, and in authoritarian fashion deploy security forces to ruin the reputational, political, economic and social capitals of defectors.   But this may not be the case.  Since; the electoral fortune of APC in 2015 was greatly enhanced by defectors; they should know that defection is a political norm, and not a crime against democracy or ''we, the people''.
Copyright Ships & Ports Ltd. Permission to use quotations from this article is granted subject to appropriate credit given to www.shipsandports.com.ng as the source.