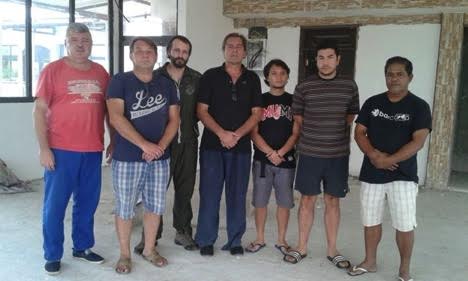 Maritime trade union Nautilus International has voiced its concern over the treatment of the crew of an offshore support vessel detained in the port of Soyo, Angola.
The seafarers of the Vanuatu-flagged vessel Sutton Tide, have been accused of being involved in the theft of fuel and held in the country since March 5, 2017.
The trade union said that they fear for their lives, and that one of them has attempted to commit suicide.
In a letter to Angolan ambassador to the UK, General Secretary Mark Dickinson appealed for action to end the 'shocking' ordeal of the crew as soon as possible.
Dickinson said there was 'deeply disturbing' evidence that the crew had been denied a wide range of fundamental human rights.
"In particular, Nautilus is concerned by the evidence that the crew have not had the right to independent legal advice and representation and have not been given adequate information about the basis on which the investigation is being conducted," he wrote.
"Also very disturbing are the complaints that crew members have been pressured to sign documents which were not in their own language and that their vessel was searched under duress, with no explanation or justification given to them."
"In the absence of effective support from the ship's owner and flag state, it is left to organisations representing seafarers to highlight this case and to appeal for justice to prevail," the letter further reads.
The six men of Croatian, Filipino, Russian and Ukrainian nationality, are awaiting trial, and if the are found guilty, could be facing up to six years in prison.
The 2007-built AHTS is owned by US-based Tidewater Marine. 
Copyright Ships & Ports Ltd. Permission to use quotations from this article is granted subject to appropriate credit given to www.shipsandports.com.ng as the source.