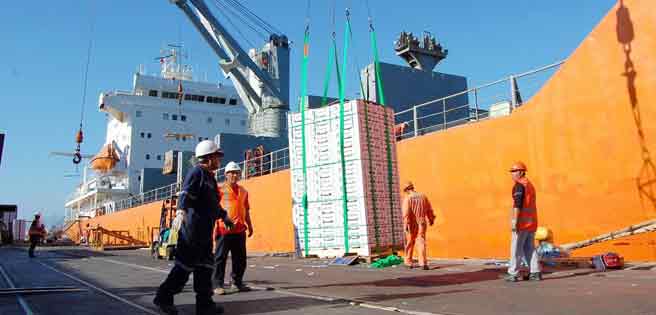 Dockworkers have again decided to embark on strikes across Spanish ports as a way of pressuring the government to restore stability to the sector.
The dockworker's union, Coordinadora Estatal de Trabajadores del Mar, announced the measure on Wednesday following a meeting of stowage representatives in Madrid.
Details of the strike are still sketchy and may not be finalized until next week.
The strike, according to Coordinadora officials, is being pursued to protest government's failure to approve regulations for the adaptation of a royal decree for reform of the stevedoring sector.
Spanish Public Works Ministry said that the royal decree will be sent to the Council of State this week, in line with the envisioned procedure, once the necessary consultations and approvals from mandatory bodies have been finalized.
The regulation, which aims to establish an aid program for workers leaving the business, gave a one-year period for the collective agreements to be adapted to the decree.
It has been almost a year since the Spanish government passed the decree to liberalize its stevedoring sector in line with the EU regulations, avoiding a fine of up to USD24 million.
The port reform was highly debated by the country's stevedoring unions that staged nation-wide strikes early June 2017 as they urged for job guarantees for over 6,000 workers.
After several rounds of strikes, the unions managed to strike a deal with their employers' association, Anesco, which vowed to guarantee job security to all employees.
Responding to the latest strike plans, Anesco called for the new wave of labor unrest to be avoided as it would negatively impact cargo traffic in Spanish ports, stressing that the logistics and transport sectors could not afford the harmful consequences that will result from work stoppages. 
Anesco urged the government to approve the necessary regulation as soon as possible providing the stevedores with certainty and sufficient time for collective bargaining agreements.