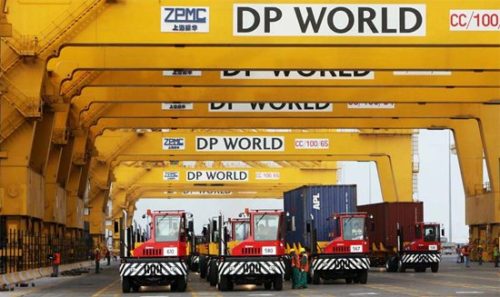 DP World has seen its home base box volumes in the UAE plunged by 8.8% year-on-year in the first quarter, dragging down its overall volumes across its global portfolio of container terminals.
Throughput in the UAE itself for DP World was recorded at 3.5 million TEU in the first three months, down 8.8% compared to the previous corresponding period due to the challenging macro-environment and loss of lower margin cargo.
"In the UAE, the volume weakness is mainly due to loss of low margin throughput, where our focus remains on profitable cargo and, while we expect the recent trends to continue into the second quarter, we do expect an improvement in the second half of the year," said Sultan Ahmed Bin Sulayem, Chairman/CEO of DP World.
Globally across its container terminals, the UAE-based port operator handled 17.5 million TEU, down 0.6% year-on-year.
The Europe, Middle East and Africa region, including UAE, registered throughput of 7.1 million TEU, down 4.1% year-on-year. The Americas and Australia also posted lower throughput of 2.08 million TEU, a decline of 3.7%.
Growth was achieved in Asia Pacific and Indian Sub-continent with volumes reaching 8.31 million TEU, an increase of 3.5% year-on-year.
"As previously flagged, we have seen softer volumes in first quarter of 2019 due to a strong prior year performance and general caution in some markets given the current uncertainty in the macro-environment," Sultan Bin Sulayem said.
"We continue to focus on delivering operational excellence, managing costs and disciplined investment to remain the trade partner of choice."