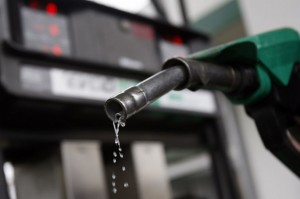 The Department of Petroleum Resources (DPR) on Friday said it has retrieved five trucks containing 225, 000 litres of petrol meant to be dispensed in the state but diverted to an unknown destination.
DPR team leader Kano/Jigawa operations, Engineer Paul Jehzi, made this known while displaying the returned trucks at the state's NNPC headquarters.
According to Jehzi, the success recorded was as a result of the department's strengthened efforts to ensure conformity to laid down rules in an attempt to douse the lingering fuel scarcity in the states.
He noted that the erring independent marketer would pay the penalty for the offence and added that DPR would ensure the proper dispensing of the fuel in accordance with the law at the official rate of N145 per litre.
"We have doubled our efforts in ensuring that the fuel scarcity being experienced presently is doused. That is why we expanded our operations to the deport. I am glad to say that five diverted 45,000-liter trucks have been returned. We also await the return of about 58 unaccounted trucks. The erring companies will face penalty meted for such offenders. DPR will not take it lightly with any erring marketer," Jehzi said.
The Managing Director of the erring company, IUA Petroleum Company, Alhaji Najashi Uba said he diverted the fuel because he bought it at a very high rate and would incur losses if dispensed at the official pump price.