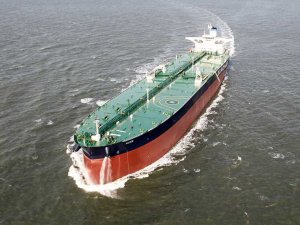 Westbound Asia to Mediterranean volumes have been disappointing thus far in 2017, but shipments heading in the opposite direction are surging, according to shipping consultancy Drewry.
Similar to the Asia-North Europe trade, the backhaul market is currently on top in the Asia-Mediterranean/North Africa route. Eastbound shipments increased by 16% year-on-year in the first two months of 2017, massively overshadowing a 3% drop in the westbound leg.
The same CTS numbers confirm that container traffic from Asia to the Med grew faster than to North Europe in 2016, rising by 2.5% versus 0.3%. However, despite the sluggish start to the year Drewry's latest forecast for the westbound Asia to Med trade is for a slight improvement in the growth rate. Most of the impetus for growth this year is likely to come from the Western section of the Med with the Eastern economies on less firm ground.
"The westbound trade should return similar growth as seen in 2016 this year, of between 2-3%. The West Med region has more upside than the East Med but freight rates will continue to be pressured by the entrance of bigger ships," Drewry said.
On the capacity front the shake-up caused by the alliance restructuring will see westbound slots increase by May to their highest level since August last year, the shipping consultancy informed.
Subsequently, carriers will need to see the expected seasonal lift in demand over the coming months if they hope to achieve load factors close to 90% to support rates.
Drewry said that, despite a slew of missed sailings in February to cater for Chinese New Year, it was not enough to prevent westbound ship utilisation falling to 64%, which was the worst level in nearly two years. 
Copyright Ships & Ports Ltd. Permission to use quotations from this article is granted subject to appropriate credit given to www.shipsandports.com.ng as the source.