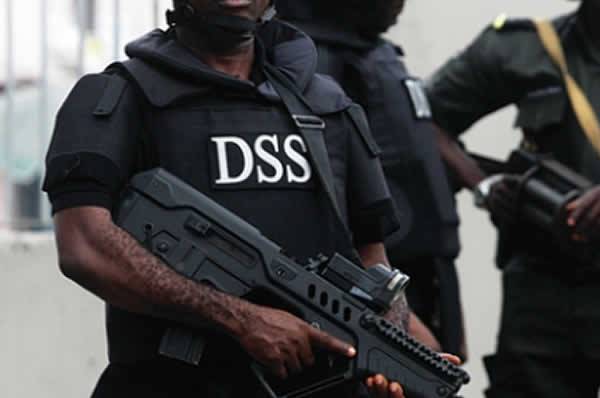 The Department of State Security (DSS) has impounded over 1,000 bags of imported rice concealed in residential apartments in Yola, Adamawa State.
The move was part of a partnership between the service and the Central Bank of Nigeria (CBN) geared towards combating economic sabotage.
CBN Governor, Godwin Emefiele, who disclosed this to newsmen in Yola on Tuesday, said the action became necessary due to the economic threat caused by smuggling of foreign rice into the country.
Emefiele, who was represented by the CBN Branch Controller in Yola, Jatau Sato, said the bank's drive towards diversification was being frustrated by smugglers.
He said, "For a long time, the CBN has been complementing the effort of the Federal Government in trying to diversify the economy through agriculture, which we have identified as a major advantage. Recently the CBN introduced the Anchor Borrowers program and we know the success story in Kebbi State.
"Also in Adamawa State we have recorded great success but we have been encountering challenges. Recently we have stepped up from the primary level of produce to the secondary level of the production. And that is why we have the Anchor Borrowers program, which ensures a complete value chain in the agricultural business.
"Unfortunately, this effort that we have been proud of is being frustrated by some individuals, some unscrupulous elements who believe in their pecuniary interests. They are smuggling foreign rice into our economy, thereby threatening our own farmers and the economy.Therefore, what we have been essentially able to do is to partner the DSS.
"And with this new partnership, the DSS discovered that these smugglers have circumvented the conventional way of warehousing by hiring residential buildings to store foreign rice. So they made raid and discovered that a lot of these products were stockpiled in these houses. Items recovered are 1207 bags of 50kg foreign rice, 83 bags of sugar and other commodities."
Copyright Ships & Ports Ltd. Permission to use quotations from this article is granted subject to appropriate credit given to www.shipsandports.com.ng as the source.