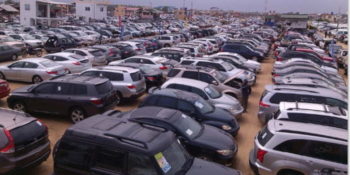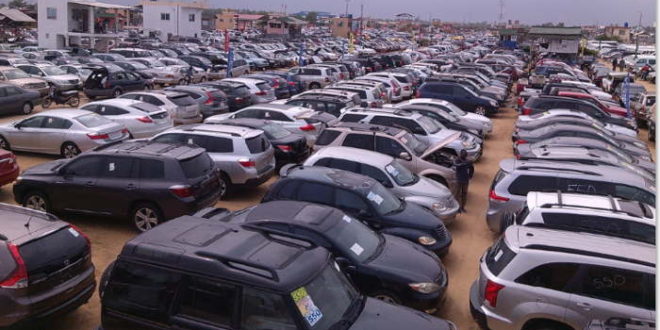 Nigerians who are successful in their auction bids for Customs vehicles will have to pay 25 per cent charges for shipping lines and terminal operators before taking delivery of such cargoes. 
This is one of the 18 conditions set by the Nigeria Customs Service in its ongoing electronic auction, which started on Monday last week. 
The condition is so important it was listed as number 8 and highlighted in bold. It is the only condition highlighted in bold for emphasis. 
Analysts believe that the terminal operators and shipping companies typically receive the short end of the stick during Customs auction as they lose their legitimate revenues.
"We are unable to collect terminal handling or storage charges. The shipping companies are also unable to collect their demurrage on those goods. It is a huge loss to both terminal operators and shipping lines," a staff of a terminal operating company told SHIPS & PORTS DAILY. He however does not want his name in print since he had not been granted permission by his employers to speak on the matter. 
He said the 25 per cent payment by the Customs auction beneficiaries is a far cry from the amount lost by the terminal operators and shipping companies on the seized goods. 
However, some of the beneficiaries and would-be beneficiaries of the auction feign ignorance of the condition, even tough it was stated clearly on the auction website. 
A civil servant Mrs Taiye Edeni admitted that she was unaware of the implication of that provision.
She said, "If that is so then I will review my budget".
A businessman Abraham Alfred however said that he would forget about the bidding if it is so as he was not prepared for any extra expenses after winning the bid. 
He said he already planned to bid with all he has leaving only ample money to travel to the terminal to retrieve his vehicle.
Other respondents who spoke also admitted to not knowing the real implication of the terms and conditions stipulated by Customs.   
Copyright Ships & Ports Ltd. Permission to use quotations from this article is granted subject to appropriate credit given to www.shipsandports.com.ng as the source.