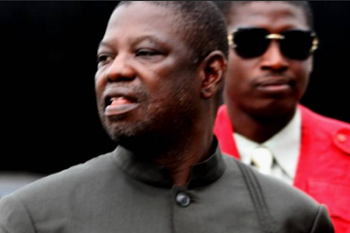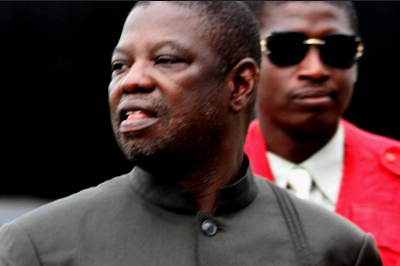 A lawyer, Peter Achuneni, narrated on Tuesday how the children of a former Director-General of the Nigerian Maritime Administration and Safety Agency (NIMASA), Haruna Jauro, including a six-year-old, were invited by the Economic and Financial Crimes Commission (EFCC) in the course of interrogating their father.
Jauro is being tried by the EFCC for an alleged fraud of N304.1m before the Federal High Court in Lagos.
Standing trial with him before Justice Mojisola Olatoregun are Dr. Dauda Bawa and Thlumbau Enterprises Limited.
Achuneni appeared in court on Tuesday as a subpoenaed witness for Jauro, who had disowned five statements he made during interrogation by the EFCC.
Jauro's lawyer, Olalekan Ojo, brought in Achuneni to support his client's case in a trial-within-trial which Justice Olatoregun ordered to determine whether Jauro indeed made the five statements to the EFCC voluntarily.
Led in evidence by Ojo,  Achuneni told the court how he went to the EFCC's office to represent Jauro during the course of his interrogation.
He, however, said he was not allowed to go near the interrogation table where Jauro was being questioned and asked to fill an asset declaration form by an operative of the EFCC, Orji Chukwuma.
He said he attempted severally to approach Jauro at the interrogation table, but he was asked to return back to the gallery where other visitors were seated, even when he saw a look of disappointment on the face of his client.
He said the EFCC operative, Chukwuma, warned him again to go away or risk being joined alongside the accused person.
He said Chukwuma later asked him to endorse the statements taken from Jauro, stating that he (Achuneni) was present when it was taken and that all went well.
The lawyer said he, however, refused to do Chukwuma's bidding but wrote that he was denied access to his client, which he said further angered Chukwuma, who threatened to charge him with justice obstruction.
He alleged that Chukwuma then said he would make things difficult for Jauro following which Jauro's children, including a six-year-old, were invited on the next day to the EFCC's office.
Achuneni told the court that he reported at the EFCC's office for about six days, and equally went along with the children when they were invited, adding that the interrogation lasted for between 10 to 11 hours.
During cross-examination, the EFCC prosecutor, Rotimi Oyedepo, asked if Achuneni knew the purport of the provisions of Section 17 (2) of the Administration of Criminal Justice Act 2015, but the witness replied, "God forbid that a lawyer should know all the law."
Oyedepo, however, read the section of the ACJA, stating that a lawyer was forbidden from interfering with a suspect whose statement was being taken.
Further proceedings in the case have been adjourned till April 5, 2017.
Copyright Ships & Ports Ltd. Permission to use quotations from this article is granted subject to appropriate credit given to www.shipsandports.com.ng as the source.