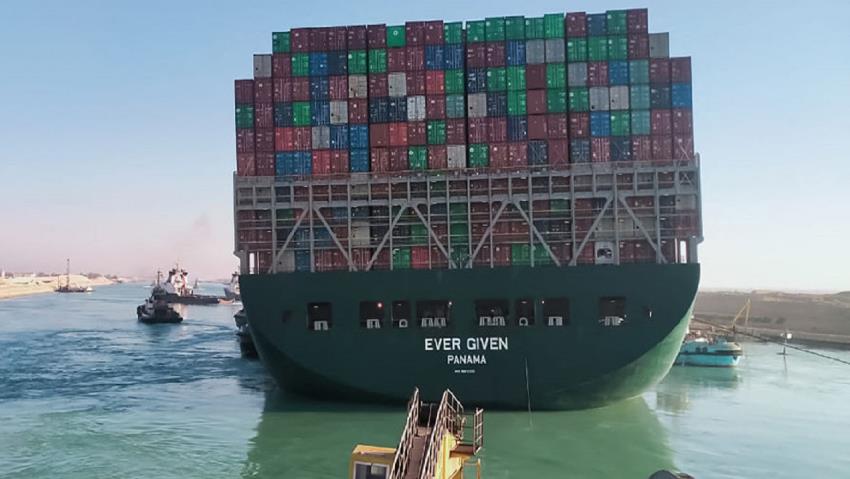 An Egyptian court upheld a ruling preventing the giant container ship that blocked the Suez Canal from leaving the country, after authorities sought more than $900 million in compensation from the owners.
The decision was announced Tuesday by a court in the canal-side city of Ismailia, following a legal appeal. The 400-meter-long Ever Given is owned by Japan's Shoei Kisen Kaisha Ltd. and was being chartered by Taiwan's Evergreen Line when it got stuck in the southern end of the canal for six days in March.
Another hearing was set for May 22.
The vessel, traveling from China to Rotterdam, was freed after a frantic operation involving powerful tug boats and diggers. It sailed to the Great Bitter Lake, about half way along the canal, and has been kept there since. The 25 Indian crew members were all still on board as of late April, according to a statement from the manager of the ship, Bernhard Schulte Shipmanagement.
The court granted the Suez Canal Authority's request for the seizure in mid-April as the compensation talks dragged on. The blockage roiled shipping markets because hundreds of vessels had to wait for the canal — which can shave two weeks off a journey between Asia and Europe — to reopen.
The SCA has said compensation is needed to cover losses of transit fees, damage to the waterway during the dredging and salvage efforts, and the cost of equipment and labour.