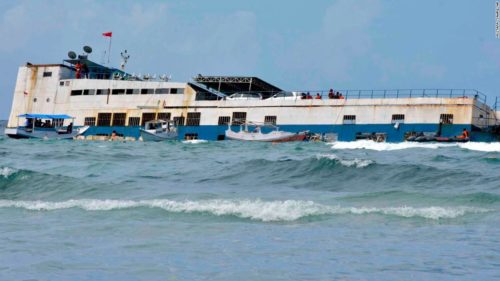 A ferry with 30 people on board capsized in southern Karnataka State in India on Monday, killing about eight people, officials said.
"Eight people have died. We managed to rescue 18 others and think another five or six may still be missing," Police District Superintendent, Vinayak Patil said.
A Navy Spokesman said search and rescue operations are ongoing and that only one passenger is unaccounted for.
The ferry believed to be overloaded, was transporting Hindu devotees from an island temple when the incident happened.