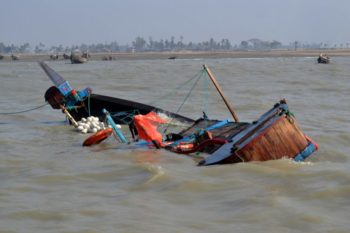 Rescue efforts is ongoing for the other 21 persons involved when a canoe with 30 passengers capsized on Saturday, July 7, at Isa Local Government Area, Sokoto State.
The mishap occurred when the canoe was transporting victims to Isa town from Bafarawa settlement.
Local divers had earlier recovered one corpse and rescued eight persons.
The Director-General, State Emergency Management Agency (SEMA) Sokoto, Ibrahim Dingyadi, confirmed the incident to reporters on Monday.
Dingyadi said officials of Isa Local Government Area had communicated the unfortunate incident to the agency and necessary rescue arrangements were immediately made to save the victims.
He said SEMA officials have joined the local government workers as well as local divers to search for the remaining 21 victims.
Dingyadi explained that locals use canoe for transportation in the area, noting that the Bafarawa River is presently at its peak, because of the rainy season.
He said that people using the river had been cautioned against using smaller canoes and boats, particularly during a downpour.
Dingyagi, however, assured that the office of the Secretary to State Government and other relevant departments have been mobilised to aid rescue efforts as well as offer necessary assistance to families of the victims.