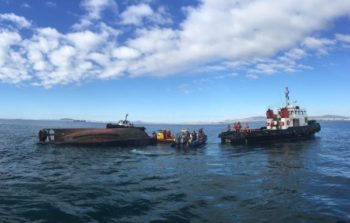 Eleven people drowned when the boat they were travelling in capsized in turbulent waters in the Indian Ocean off Kenya, officials and witnesses said on Monday.
Ten of the dead were members of the same family and were heading to a local airport to catch a flight to Mombasa on Sunday, Joseph Kanyiri, area government administrator, told Reuters.
The sole survivor was Shekue Kahale, a local politician who campaigned for election to parliament in last week's election. His wife, four children and a sister with three children, were among those who died, Kahale told reporters.
"We suspect the boat capsized due to sea turbulence," Kanyiri said.
Nine bodies had been recovered by midday on Monday and a search for the remaining bodies was ongoing, Kanyiri said.