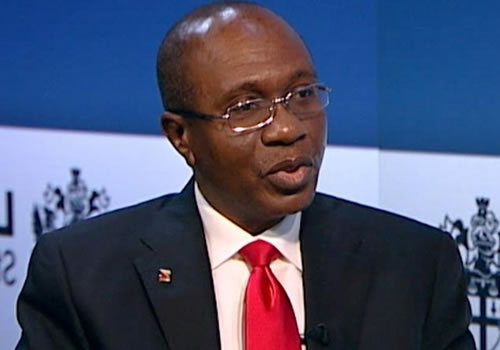 The Governor of Central Bank of Nigeria (CBN), Godwin Emefiele has said that the current foreign exchange restriction policy of the apex bank was not restricting investment inflows into the country.
The Governor said this during a media briefing on the sidelines of the annual meetings of the World Bank/International Monetary Fund (IMF) holding in Washington DC.
IMF last Wednesday called on the CBN to unify the country's exchange rate system in order to avoid situations where public and private sector decisions are distorted due to uncertainties.
But speaking on the development, Emefiele said it was untrue that the policy was stifling investment inflows into the country.
He said the apex bank decided to impose restriction of foreign exchange on some products because the country has enough capacity to produce them locally.
The governor said any investor willing to support the diversification policy of the apex bank should invest in those sectors where foreign exchange is being restricted.
He said, "On IMF saying that our foreign exchange restriction is impeding investments, I said that is false, it is not correct.
"If we say that we are restricting access to foreign exchange for the importation of an item that can be produced in Nigeria, indeed what it should do for you is that if you are a foreign direct investor that is interested in doing business in Nigeria, we want you to come and produce it in Nigeria and see Nigeria as a market.
"Nigeria is a market of 200 million people and it is a massive market. You don't have a choice but to come. So what we are saying is bring your investments, bring your plants and equipment and come and produce that item in Nigeria so that Nigerians can consume it and you make your profit and take your dividend out of the country.
So I disagree with that position," Emefiele said.