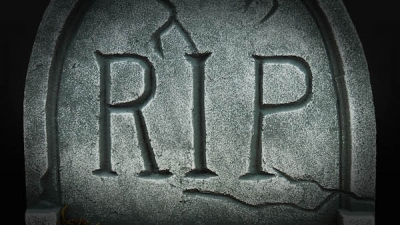 Hanjin Shipping has been officially declared bankrupt, closing the book on the world's seventh largest container shipping line
As had been expected on Friday the Seoul Central District Court said Hanjin would be liquidated and appointed attorney Kim Jin-han as its trustee.
Hanjin filed for receivership on 31 August 2016, one day after creditor banks pulled their support for the loss making shipping company which had some $5bn in debt.
While receivership gave Hanjin an opportunity to submit a rehabilitation plan Samil PwC concluded that the company was worth more in liquidation than as a going concern.
"We will make efforts to pay back debt to creditors, as much as possible, through the liquidation process," the court said. Creditors have until 1 May to make claims. By early January creditors had lodged claims worth $26bn against Hanjin by far outweighing the value of its assets.
The bankruptcy is the biggest ever to hit the container shipping sector in over 50 years of its existence and sent shockwaves through the industry and the wider supply. With a 2.9% share of the global container shipping market Hanjin's 96 boxships were left stranded at sea and outside ports when it filed for receivership with some $14bn worth of cargo onboard.
Timeline of Hanjin's road to receivership and bankruptcy
2017
2 February – Seoul court says that Hanjin is to be declared bankrupt on 17 February
1 February – OOCL gains big from Hanjin Shipping's demise
30 January – Two-thirds of Hanjin's former fleet remains idle in late January
2016
21 December – Hanjin's US terminal stake in Long Beach to be sold to MSC
13 December – Liquidation looms for Hanjin
22 November 2016 – Dry bulk shipping company Korea Line to buy Hanjin's Asia – US container business for $31.4m
21 November – The deadline for Hanjin to submit a rehabilitation plan to Seoul bankruptcy court extended to February 2017
9 November – PSA in Singapore is getting fed up with its terminals being clogged up with unclaimed Hanjin boxes
28 October – Six 13,100 teu vessels from Hanjin Shipping head for charters with Maersk Line
24 October  – Hanjin Shipping is set to close down its 10 offices in Europe
13 October – Hanjin is set to put its transpacific business, including five containerships, up for sale
10 October – Two Hanjin Shipping vessels were allowed to call at China in Yangshan port for the first time since the shipowner's bankruptcy
7 October – Since the 22 September a steady stream of Hanjin vessels have berthed in Singapore, shippers have to a pay SGD5,000 deposit get import containers though
5 October – Hanjin chairman likens container shipping rate war to a "game of chicken", which they lost
29 September – Cosco is eyeing Hanjin's container terminal business
20 September – Hanjin Shipping set to return all of its 65-chartered in vessels once the have manage to discharge cargo
16 September – Singapore courts join US and UK in recognising Hanjin's bankruptcy protection filing in Korea
13 September – Seaspan chief Gerry Wang sees the Hanjin bankruptcy as a Lehman Brothers moment for shipping and like a nuclear bomb going off
10 September – A US bankruptcy judge grants a protection order that will allow Hanjin ships to dock at US ports without fear of arrest
9 September – A report by the US Department of Agriculture warns of disruption to shippers for two – three months
9 September – A report by the US Department of Agriculture warns of disruption to shippers for two – three months
7 September – Hanjin is granted interim bankruptcy protection in the US, has to return to the courts on Friday
6 September – Hanjin to get $90m in emergency funding from parent to unload vessels stranded around the world
5 September – Hanjin moves to stop it vessels being arrested if they berth in the US
2 September – Alliance and service partners move quickly to suspend or terminate joint services
1 September – In the wake of the receivership filing chaos ensues in the global supply chain as Hanjin vessels are stranded around the globe
31 August – One day after creditors pulls support Hanjin files for court receivership sending shockwaves through the industry
30 August – The knell sounds as the Korean Development Bank pulls its funding support
16 August – Hanjin's losses continue to mount in the second quarter
11 August – More bad news for Hanjin as the state aid is not forthcoming
27 July – Signs that all is not going well with Hanjin restructuring as shipowner Seaspan makes clear it won't agree to cut charter rates
16 May – Hanjin revealed a hefty first quarter loss
4 May – Things were looking promising with Hanjin receiving creditor approval for a voluntary restructurin