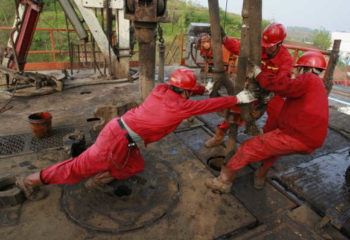 Africa's third-biggest oil producer Equatorial Guinea said on Thursday it had crucial support from Saudi Arabia for its bid to become a member of the Organisation of the Petroleum Exporting Countries (OPEC).
The country also said in a statement it would stick to commitments to cut oil production by 12,000 barrels a day.
Equatorial Guinea said in January it was seeking to become OPEC's 14th member and the sixth from Africa, an addition that would help raise the continent's influence and profile in the corridors of global oil production and pricing.