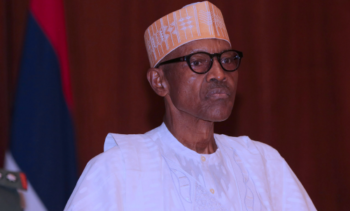 By Ace Omozuwa
President Muhammadu Buhari's Independence Day broadcast underscores the imperative of dialogue to meaningful coexistence. The urgent need to utilize dialogue to abate the increased prevalence of anti-social influences cannot be overstated. Only a certain form of gravely misleading optimism will make anyone to avow that all is well with Nigeria, or that time will fix all her ills. It is realistic to cautiously state that all may be well with Nigeria, if the civil mechanisms for dialogue are reengineered to ensure broad based participation.
Across the six geopolitical zones, diatribe is rife. Youths are becoming alarmingly restive. Dissension is palpable. It seems to be a habitual way Nigerians vent existential angst. Former President Goodluck Jonathan is experientially acquainted with this fact. On 28 August 2012, the Vanguard Newspaper reported that Goodluck Jonathan disclosed he is the most vilified President on earth. The factuality of the claim could be contested. However, it points to the fact that the average Nigerian is given to criticism. In fact, there are those who envision criticism as a veritable instrument of libration. Sadly, this is weakening cosmopolitan sensibility, particularly because, most of the criticisms are simplistic rehash of pedestrian sentiments, logically incoherent, and void of social grace.
To be candid, this readiness to criticize before the facts emerge is not peculiar to Nigerians. It is now a global norm. Contention has become a type of relaxant for modern man. A relaxant that is seemingly indispensible for emotional stability. People's sense of normalcy seems to be gravely shattered if a day passes without moments of verbal or written combat. Aggression animates in our friendless world of diversity, where the logic of moral relativism is a governing force.
Perhaps, it is in recognition of the above that the Rhodes Forum 2017, will be exploring the theme: "Multipolarity and Dialogue in Regional and Global Developments: Imagining Possible Futures." The forum provides a stage for business elite, policy-makers, diplomats, and scholars to connect and participate in comprehensive debate on the most urgent issues on the global agenda. It seems apt that former President Goodluck Jonathan will be addressing the forum this year.
Nigeria is not a monolithic cultural entity. She is not a unicellular ethno-religious organism with one worldview. Indeed, the ideologies and belief systems in Nigeria are variegated. This presupposes conflicts are probable, and latent. These latent conflicts could become obstacles to national peace and progress if efforts are not made to promote intercultural and interreligious sensitivity among the citizenry.
Diatribe cannot change the order of things. It lacks the creative force to secure the common good. It cannot dispel the noxious fume of hate speech that is endangering the soul of Nigeria. For the nation to move out of the hovel of despair to the stratosphere of social harmony and inclusive development, it is imperative for us to relearn the art of dialogue.
In fact, we need to hearken to the wisdom of Reuven Rivlin. He noted that: "A multicultural society does not reject the culture of the other but is prepared to listen, to see, to dialogue and, in the final analysis, to possibly accept the other's culture without compromising its own."
Similarly, we need to listen to Prof. Leonard Swidler, who has written extensively about dialogue. Also, he was significantly involved in the Christian-Marxist dialogues of the 1960s, until the collapse of the Soviet Union in 1991. In his book "Dialogue for Interreligious Understanding" he posits that: "In dialogue I talk with you primarily so that I can learn what I cannot perceive from my place in the world, with my personal lenses of knowing. Through your eyes I see what I cannot see from my side of the globe, and vice versa. Hence, dialogue is not just a way to gain more information. Dialogue is a whole new way of thinking."
Furthermore, he affirms that dialogue is beyond talking together. It is a way of seeing, seeing oneself, seeing people, and ones place in the cosmic order of reality, and "then living accordingly". There is no hope for humanity, if the spirit of dialogue is not renewed and upheld.
The dire humanitarian plights in the Rakhine State of Myanmar are portrayals of the tragic cost of failure of civic dialogue. President Muhammadu Buhari's speech at the just concluded general debate of the 72nd session of United Nations General Assembly, in New York, underscores his awareness of this fact. The topicality of the issues addressed in his impressively short speech presented him to the global community as a sapient leader of leaders. Also, it convincingly re-demonstrated that Africa is the centerpiece of Nigeria's foreign policy, and that Nigeria remains Africa's most credible voice in the systems of global power relations. Above all, it was a reaffirmation that dialogue advances civilization, and it is the only hope of aborting nuclear warfare.
If we fail to talk together, we will fail to live in peace and unity. This may explain why the President enjoined the global community to send a high-powered delegation to North Korea. However, some political pundits have failed to see the wisdom in such counsel. They say it is Nigeria's bureaucratic and simplistic way of dealing with thorny issues. They seem to have forgotten that it is only those who lack courage to dialogue, or fear its unknown outcomes that hastily resort to violence.
These political pundits need to be reminded that dialogue is not dated. Its potency is not attenuating. It remains an effective remedy to global and local upheaval. Venerable heroes of enlightened struggles consider it indispensable. For they hearken to the voice of history and reason: It is futile to use brute force to promote social harmony, and demobilize counter-hegemonic challenges. If the "weapons of the weak" are used against people, even the "victor" will not be able to claim the spoils.
Dialogue is essential to democratic consolidation. It is impossible to conceptualize a functional democracy without civic dialogue. In other words, dialogue is to democracy what wings are to birds. Government cannot rightly focus on people without talking with them. Stakeholders collaboration by consensus is a mythic democratic ideal, if the principles of dialogic civility are not entrenched.
Bridging the gap between the government and the governed entails creating safe places for empowerment dialogue. Arguably, this is a missing phenomenon in Nigeria's democratic landscape. Social media platforms that support civic participation in governance are somewhat exclusive. This is because many citizens lack the requisite digital skills and economic leverage to actively harness the opportunities of social media platforms. In fact, most social media platforms are not safe places for civic dialogue. They have become theatre of diatribes dedicated to debasing reason and streaming hate speech.
The National Orientation Agency (NOA) can play leading roles to end this trend. They can help to revive the ethos of public dialogue. NOA should consider developing and maintaining new mechanisms for constructive dialogue as an urgent task. Such mechanisms must sufficiently demonstrate respect for counter perspectives; denounce physical violence and verbal threats or any form of bullying that forestalls civil expression of dissent.
The award winning theatre producer, David Binder, in his Talk on "The Arts Festival Revolution" extols the creative essence of festival and dialogue: "We can talk about the economic impacts of these festivals on their cities, but I'm much [more] interested in many more things, like how a festival helps a city to express itself, how it lets it come into its own. Festivals promote diversity, they bring neighbors into dialogue, they increase creativity, they offer opportunities for civic pride, they improve our general psychological well being. In short, they make cities better places to live."
The climate of fear, which appears to be a cause and consequence of hate speech in our polity, can be doused by systemic community conversations in forms of art festivals. Such conversations will strengthen social connections, abate tribal rift, and muffle the insidious voices of pretentious messianic leaders like Nnamdi Kanu.
There is no limit to what dialogue can do for Nigeria and Nigerians in this era of shifting ideologies, inter-tribal contentions, and democratic dilemmas. Everyone interested in safeguarding the future of Nigeria should facilitate dialogues to enlighten conscience, liberate from falsehood. We must all engage in dialogues that enable communities to understand issues, promote greater awareness, explore alternatives, and heal emotional and psychological wound.
Copyright Ships & Ports Ltd. Permission to use quotations from this article is granted subject to appropriate credit given to www.shipsandports.com.ng as the source.