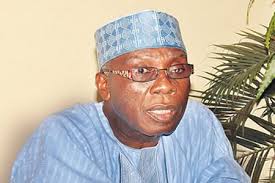 The Federal Government has launched 'Zero Rejects' of Federal Government through validation of strategy for a single management control system of Nigerian produce and moves to meet European Union, EU, market standards.
The Minister of Agriculture and Rural Development, Chief Audu Ogbeh, who signed the validation documents disclosed that the two documents for Validation which include Methodology of Conduit of Excellence (quality and Safety Controlled Beans from Nigeria) and standard Operating Procedure Manual for zero reject for non-oil exported in Nigeria, will transform the face of exports from the country.
The validation committee of agro commodities according to the Minister was put together by the Vice President, Prof Yemi Osinbajo, following the rejection and ban by the European Union, EU, placed on dry beans exported from Nigeria to its members for not meeting international standards. He said:
"In a globalised world, and in this era of free trade, nothing is more embarrassing and tragic than to have Nigerian goods and food items rejected in the World Market.
"We may have treated the rejection by other economies as prejudice and discrimination. To me, this is unwise and self-defeating. The truth is that we have seriously not paid attention."
The Minister also expressed optimism that the signing of the documents will dovetail into bigger opportunities for the country. "There is a bigger committee of the Presidential Council on ease of doing business chaired by the office of the Vice President.
This validation exercise will also dovetail into that bigger assignment so that we come out with a bigger approach of doing business and doing it correctly," he said.
However, the Minister warned that companies and individuals who have portrayed the country in bad light by exporting substandard agric produce and other non-oil products will face tough sanctions.
Also speaking at the validation ceremony was an exporter of fresh fruits to EU countries, Moses Ogunyemi, in his assertion said it will be good if the documents were implemented to put Nigeria fare ahead of agro commodities exporting, but expressed concern over delays in exporting agro products, thereby affecting the quality of the commodities.
"In as much there is a room for us to produce in larger quantity Nigeria is falling behind in many years. Ghana has got it right, Cameroon, Costa Rica, Uganda, and Nigeria is the only airport that the Airport Cargo goes to sleep on Fridays and open on Mondays.
According to him cargoes leave Ghana in two hours."Technically, we need to look holistically at our operations. For instance, you could Cargo in Ghana in two hours. But in Nigeria, it is contrary. Let me state categorically, if we open our Cargo exports for 24 hours, we will triple in six months, our exportation for fresh produce through the airports", he stated.
Copyright Ships & Ports Ltd. Permission to use quotations from this article is granted subject to appropriate credit given to www.shipsandports.com.ng as the source.