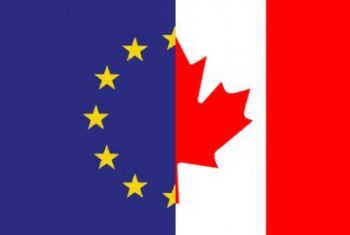 The EU-Canada Free Trade Agreement (CETA) has received the final approval on February 15, as the European Parliament granted its final endorsement for the deal following votes in a number of Parliamentary committees.
The European Parliament's final vote on the free trade agreement, eight years after CETA negotiations began, marks the conclusion of the long and difficult process in which the Belgian region of Wallonia threatened to capsize the whole agreement.
A majority of the European Parliament stuck with the view that CETA is the most modern and progressive trade agreement that the EU has ever negotiated, and thus voted in favour of the agreement.
"The approval of CETA by the European Parliament provides a much needed victory for positive globalisation and the wider EU trade policy," Simon Bergulf, Director of EU Affairs at Danish Shipowners' Association, said.
He emphasized that the agreement contains an ambitious maritime chapter that will ensure continued free and fair access for European shipping companies to Canadian ports and present new opportunities for feeder and dredging services.
"Today's vote comes at a crucial time for the EU's trade relations as anti-globalisation sentiments are gaining ground in the political debate in Europe. Furthermore, the shipping community stand to benefit from the agreement as our members have maritime business in Canada worth roughly EUR 350 million. If trade in goods increases as we have seen in the aftermath of the free trade agreement with South Korea, this figure will grow considerably," Bergulf added.
Copyright Ships & Ports Ltd. Permission to use quotations from this article is granted subject to appropriate credit given to www.shipsandports.com.ng as the source.