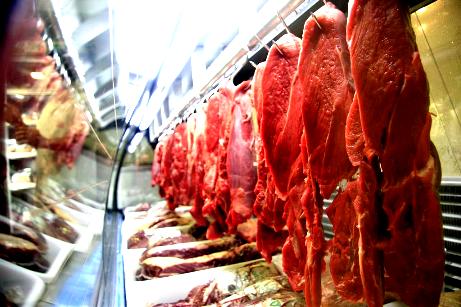 The European Commission on Monday proposed opening formal talks with the United States to address U.S. concerns that its farmers do not get a fair share of Europe's beef market.
The move is not part of the agreement struck between the Commission President Jean-Claude Juncker and U.S. President Donald Trump in July but could serve to ease mounting trade tensions between the transatlantic partners.
The Commission said on Monday that it was asking EU countries for a negotiating mandate to settle the long-standing World Trade Organization dispute over U.S. beef exports.
The dispute concerns an existing agreement from 2009 that allowed the
United States to export 45,000 tonnes per year of hormone-free beef.
However, the same quota was also available to other beef-exporting nations, such as Australia and Uruguay, eating into the share for U.S.farmers.
The Commission's proposals suggests allocating a part of the existing quota specifically to the United States and possibly to split the whole quota among exporting countries.
Washington called for a review in 2016.
The European Union granted the quota after the WTO's appeals body ruled in 1998 that an EU ban on beef treated with any of six specific growth-promoting hormones flouted WTO rules.
Agency Report