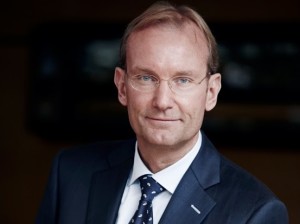 European Transport Ministers have adopted a ministerial declaration on maritime transport, the European Community Shipowners' Association (ECSA) informed.
The so-called 'Valletta Declaration' outlines priorities for the EU's maritime transport policy, focusing on competitiveness, digitalization and decarbonization.
The declaration was agreed at the end of a two-day ministerial stakeholder conference organized by the Maltese Presidency of the EU on March 28-29.
Niels Smedegaard, ECSA President, welcomed the Valletta Declaration as "an important foundation to prepare the EU shipping strategy for the next decade."
"Digitalisation is rightly identified as a key priority. From a technological point of view, it should be very easy to establish a genuine European Single Window. We just need the political will to do it," Smedegaard pointed out.
Referring to the Monitor Deloitte study that ECSA presented during European Shipping Week, Smedegaard also emphasized the need for a global orientation: "The good news is that EU shipping policy as outlined in the current maritime strategy provides an excellent basis. But more maritime growth can be achieved with a more globally-oriented approach, which recognises that shipping activities form the core of the maritime cluster."
"We want to work together on an ambitious shipping strategy for the period 2019-2028. We are ready to share our ideas in a constructive and open-minded spirit, using the opportunity of the European maritime year to the fullest extent possible," Smedegaard concluded, addressing policy-makers and stakeholders.
Copyright Ships & Ports Ltd. Permission to use quotations from this article is granted subject to appropriate credit given to www.shipsandports.com.ng as the source.