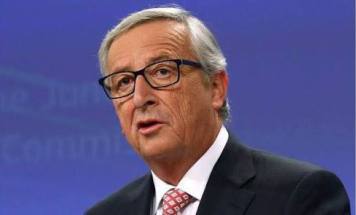 Multilateral trade between Nigeria and European Union member states stood at 19.9 billion Euros in 2016, Fillippo Amato, the Union's Head of Trade and Economic Sector, has said.
Amato disclosed this on Wednesday at a news conference on the 6th edition of the EU-Nigeria Business Forum, scheduled to hold between Oct. 5 and Oct. 6 in Lagos.
According to him, the EU remained the top destination for oil and non-oil exports from Nigeria.
"Despite the significant effect of recession on Nigeria's trade, EU-Nigeria trade remains strong, standing at 19.9 billion Euros in 2016.
The EU official said that the success of the Economic Recovery and Growth Plan launched by Nigeria in February 2017 depended on active private sector participation.
According to him, this calls for effective confidence building to attract investors.
"On the other hand, creating jobs that will stimulate the economy and provide sustainable employment, particularly for young people, is crucial both for the present and future of Nigeria," the EU envoy said.
Amato said the forthcoming EU-Nigeria Business Forum, which had the theme: "Youth as an Engine of Broad-Based Economic Transformation" would hold at Eko Hotels, Lagos.
He said the forum would focus on the role of youths in Information and Communication Technology (ICT) and Agriculture, which were key sectors to support the growth and diversification of the Nigeria economy.
The envoy said that it would also give business leaders and policy makers from EU and Nigeria a platform to explore business openings and how to increase investment.