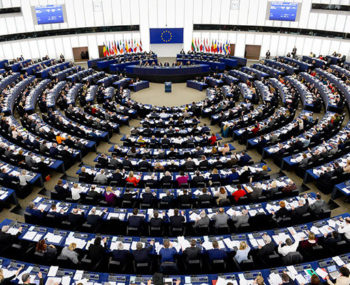 The European Council on Monday formally adopted a new set of rules governing ports in the European Union.
The rules are aimed at increasing the financial transparency of ports and creating clear and fair conditions for access to the port services market throughout Europe.
The regulation is expected to make it easier for new providers of certain port services to enter the market, creating a more level playing field and reducing legal uncertainties for ports, port service providers and investors. This should encourage investment in ports, improve the quality of services provided to port users, and help reduce prices, the European Council said in a statement.
Furthermore, the new rules are expected to ensure transparency of port charges and public funding of ports. This would lead to better use of public funds and the effective and fair application of EU competition rules in ports. At the same time, the new rules are designed to take into account the diversity of the sector across Europe, according to the European Council.
"I welcome these reforms. The port sector is vital to the success of Europe's economy, and it stands to benefit from the increased transparency and clarity which these new rules bring," Hon. Joe Mizzi, Minister for Transport and Infrastructure, said.
On December 14, 2016, the European Parliament supported the regulation.
The legal act will be signed by both institutions in mid-February and published in the EU Official Journal a few weeks later. The act is scheduled to enter into force 20 days after its publication.
Copyright Ships & Ports Ltd. Permission to use quotations from this article is granted subject to appropriate credit given to www.shipsandports.com.ng as the source.