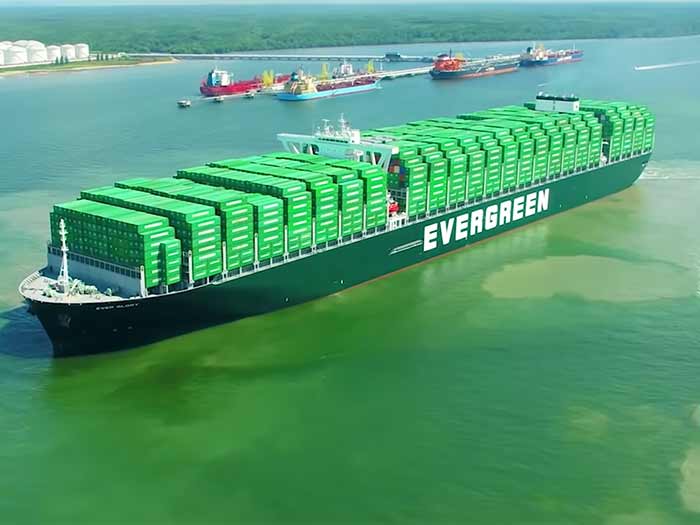 Taiwanese mainline operator Evergreen Marine Corporation has paid its employees generous bonuses of up to 52 months of their salaries, prompting a strike by staff at its affiliated airline EVA Airways.
Despite the correction in freight rates since mid-2022, Evergreen is set to report higher earnings for that year. Taiwanese media reported that many of Evergreen's lowest-earning staff, who earn around TW$40,000 (US$1,300) monthly, received a one-time year-end bonus amounting to more than four years of salaries, exceeding the maximum 40 months of bonuses paid out to the same category of employees in 2021.
While companies are tight-lipped on remuneration, Taiwanese media, citing sources, have always reported on businesses that dish out bumper bonuses.
The discrepancy between what the liner operator paid and what staff at EVA and Evergreen Airline Services, the group's ground handling company, which reportedly got at most three months of their salaries, incurred the latter's wrath. Some of the EVA staff, particularly ground crew, were given only one month's salary as a bonus.
About 100 of the airline's 300 ground staff staged a walk-out from 1 to 2 January, causing flight delays affecting 4,000 travellers at Taipei's Taoyuan Airport. Temporary workers had to be mobilised to help handle luggage and clear cabins, even Evergreen Airline Services chairman Chen Yo-yu was on hand to help out. The situation mirrored that in December 2021, when some EVA staff resigned after receiving bonuses of just TW$10,000 (US$361 at the time).
Container freight rates, which were still at a historical high in the first six months of 2022, resulted in Evergreen achieving a net profit of US$9.91 billion in the first nine months of 2022.
Copyright Ships & Ports Ltd. Permission to use quotations from this article is granted subject to appropriate credit given to www.shipsandports.com.ng as the source.