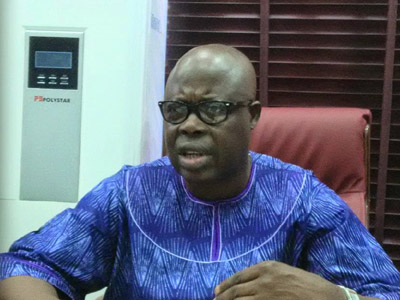 The immediate past National President, Association of Nigerian Licensed Customs Agents (ANLCA), Prince Olayiwola Shittu, has asked the Federal Government to expunge the waiver clause in the Customs and Excise Management Act (CEMA), saying that the political consideration inherent in the law is killing the nation's economy.
Shittu, who spoke at an industry event recently in Lagos, noted that same waiver clause and political considerations are inherent in the Cabotage Law being implemented by the Nigerian Maritime Administration and Safety Agency (NIMASA) at the expense of indigenous ship owners.
Shittu frowned at the aspect of the Customs law, which provides that a sitting Nigerian President has power to import any item of his choice without paying any duty to the Customs Service.
He said that these waivers and political considerations have made it difficult for policies and laws to be effective in the transport and maritime sector.
"Our laws are crafted deliberately to fail. Whenever you put political considerations in what you do, it is meant to fail, it is not the crafters of the law, but because people must always give room for political patronage. For example, the Customs and Excise Management Act crafted since 1954 gave room that the President of the Federal Republic shall import, free of Customs duties and taxes, any item of his own choice.
"The point is he doesn't need anything to be imported for himself, so people capitalize on that, and since then, even though the law was made to help our colonial masters to evade taxes themselves, the waiver clause has been crafted into our laws, clauses that are meant to satisfy the whims of political office holders.
"Ministry of Transportation today is regarded as grade A1 ministry because as soon as government changes hand and they are going to appoint people, everyone wants to know who is going to be the Minister of Transport. It is because of exercise of power.
"The agencies of government in the Ministry of Transportation cannot be duplicated elsewhere in any other ministry because they are revenue generators. The Cabotage waiver says the Minister of Transport shall allow if satisfied but when the right things are done, he will be satisfied," he said.
Noting that most countries of the world today, including the United States of America, do not allow waivers in their laws, Shittu urged the government to tow the same path.
According to him, "Most of the countries of the world don't go that way, why can't we follow their footsteps? The Cabotage Law in America has been successful in implementation because it does not give room for waivers and political considerations. Hence, there should be a policy of government that would insist on Nigeria first, and it should be about the country first, the same way America does not allow waiver."