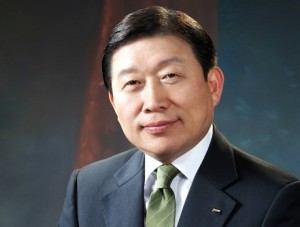 A Seoul appellate court on Tuesday commuted the sentence on a former head of a now debt-ridden shipyard convicted of massive accounting fraud that culminated in state-led fund injections.
The Seoul High Court reduced the sentence for Ko Jae-ho, former chief executive of Daewoo Shipbuilding & Marine Engineering Co., to nine years in jail. He was handed down a 10-year term by a lower court in January.
Ko was indicted in July last year on charges of cooking the books worth over 5.7 trillion won in net assets from 2012 to 2014 in violation of the capital market and audit laws.
In line with the initial verdict, the appeals court found him guilty of accounting fraud and dishonestly taking out the loans, since "he approved of the financial report even though it is highly probable that he had known about the shipyard's fragile finances."
The prosecution claimed that he took out some 21 trillion won in loans from banks including state-run Korea Development Bank in 2013-2015 based on the fraudulent balance sheet. They said it was doctored by under-reporting net assets and production cost or neglecting losses incurred in the shipyard's affiliates.
The high court also ruled that Ko could have been well aware of the situation given that he was the head of the company who receives reports on the company's status on a regular basis.
"The case has incurred damage on the financial firms that extended the loans to Daewoo Shipbuilding as well as its shareholders. And the damage is now for the taxpayers to bear the cost as it was rescued with a state bailout," Judge Lee Jae-young said.
But the court said it took into consideration that Ko returned most of the incentives to the company while he was still in office and most of the profits incurred from the accounting fraud have been restored to the company.    
Copyright Ships & Ports Ltd. Permission to use quotations from this article is granted subject to appropriate credit given to www.shipsandports.com.ng as the source.