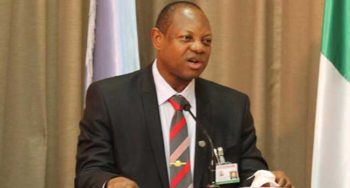 Ex-militants and former beneficiaries of the Presidential Amnesty Programme (PAP), Tuesday, urged the Federal Government to probe N541bn spent on the scheme in the past eight years.
The ex-militants under the auspices of Transparency and Accountability Movement (TAMND) in Niger Delta (TAMND) said despite the funds, the programme from the beginning failed to fulfill its promises to beneficiaries.
The group of ex-agitators in a statement signed by its Chairman, Lord Onipa and Secretary, Nengi Buna, demanded publication of the camp lists of the delegates that brought the total number of the beneficiaries to 30,000.
They said after eight years, the amnesty programme had failed to keep its promises of providing accommodation, vehicles, money to start a new life and other provisions initially made for ex-militants.
The ex-militants said: "We also frowned at the situation whereby stipends/allowances to delegates in schools and other training programme are owed in arrears from five to six months. These are the issues bothering us as a group in the region.
"The amnesty programme has failed to fulfill appreciable percentage of the agreed conditions to ex-agitators. We wish to put it on record that, the Federal Government has so far, spent over N541bn, on the amnesty programme for the past eight years.
"We began to wonder whether the amnesty programme is properly coordinated or it is designed to benefit some Federal Government agencies or Nigerian security agencies and those at the helms of affairs of the programme?
"We are demanding that the Amnesty Office should bring out all the names of delegates and when and where they were trained?
"It is also our firm conviction that the sum of N541 Billion Naira spent on the programme is a fraud, and call on the Federal Government to set up an investigative panel to unravel the secrets behind this colossal waste of money without any meaningful achievement.
"We also demand that; let the Federal Government publish each camp list of delegates who embraced the amnesty that bring the total number to 30,000 as been claimed by the Amnesty Office".
They claimed that some innocent delegates of PAP like one Amas Fanga, were tortured and killed following double standards of Federal Government's security agencies.
The ex-militants also asked the government to grant unconditional freedom to one Jackson Fuotubai and others who were allegedly arrested and detained unlawfully by security agencies.
"With the palpable and terrible conditions in which the amnesty delegates are still going through, we wonder whether the aims and objectives of the programme would be achieved.
"If these legitimate demand does not receive any positive response, to address the grave issues raised, it might lead to breakdown of law and order in the region," they said.