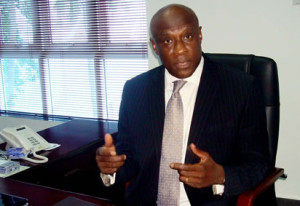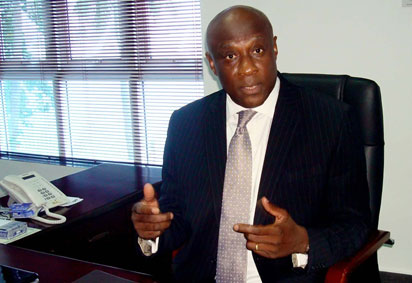 A ship owner and Nigeria's former Minister of Interior, Captain Emmanuel Ihenacho has identified lack of investment in road infrastructure as a major factor responsible for the perennial gridlock in Apapa, Lagos. 
Ihenacho, who stated this at press briefing organised by the Maritime Reporters Association of Nigeria (MARAN) yesterday in Lagos, said that there is a deficit in terms of roads availability in relation to the volume of cargoes going in and out of the ports over the years.
According to him, there is bound to be chaos within the port area if the development of road infrastructure and truck park is static with the present growth in international trade.
He said, "The problem we have on hand today has to do with the fact that we have not seen a lot of investment in infrastructure in developing additional roads in redesigning the areas that are close to the ports.
"The road infrastructure was built so many years ago and of course road infrastructure is built in relation to a particular traffic size. So if the traffic size increases either in volume or in terms of the structure, then there is need for policy planners to make adequate provisions to ensure that there are adequate roads to take all the different types of trucks." 
The former Minister said the federal government's effort at improving the ease of doing business and the 24 hours cargo clearance at the port will remain a mirage if proper traffic management is not put in place to ameliorate the situation which he said has made the ports "chocked to death".
Ihenacho advocated the construction of more rail lines and demolition of buildings around the ports to provide space for truck parks to address the perennial gridlock in the port city. 
"It might be a good idea if we have people who are forward looking to look at the possibility of acquiring some of these places, knocking them down and developing additional infrastructure by way of truck parks, access roads and the problem we have now will certainly not be there.
"People very quickly like to say it is the tank farms but maybe there are some elements that might be associated with the tank farms but it is not the tanks. 
"I think it is actually the port bound traffic that goes into and out of the port and a major problem is that the road system that exists is absolutely too small in relation to the volume of goods that is travelling back and forth from the port," he said.