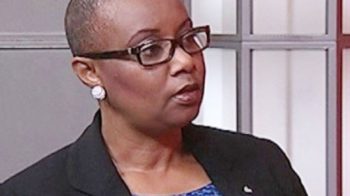 A former Managing Director of the Nigerian National Petroleum Corporation (NNPC), Esther Nnamdi-Ogbue has denied ownership of the huge sums of money found by the Economic and Financial Crimes Commission (EFCC) in a residential building in Lagos.
Esther Nnamdi-Ogbue was Managing Director of Retail -Downstream at NNPC.
Officials of the commission found the money in a fire proof safe at Osborne Towers in the Ikoyi area of Lagos on Wednesday.
There have been reports linking the money to her, but in a statement by Emeka Etiaba, her counsel, the former NNPC boss denied owning the money.
"The attention of our client, Mrs. Esther Nnamdi-Ogbue has been drawn to the news making round in the news media to the effect that the large sums of money to wit: $38,000,000.00 (thirty-eight million dollars), N23,000,000.00 (twenty-three million naira) and £27,000.00 (twenty-seven thousand pounds) uncovered by the Economic and Financial Crimes (EFCC) from an apartment in Osborne Towers, Osborne road, Ikoyi Lagos, Lagos state belong to her," the statement read.
"By this press release, we inform the public (especially the news media) that the said sums of money and/or the apartment where the sums of money were found do not belong to our client.
"Our client is as shocked as many other Nigerians at the uncovering and recovery of the said sums of money and wishes to salute the courage and efforts of the EFCC in the war against corruption.
"She also wishes to commend the whistle blowing policy introduced by the federal government in the fight against corruption which policy has resulted in large scale uncovering and recovery of monies and assets.
"It is our client's belief that the source and ownership of the said uncovered sums of money is known or eventually will be known by the EFCC in due course. There is therefore no need for conjecture or speculation. May we finally implore the News Media to be more circumspect in their publications."