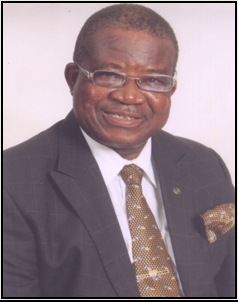 A former Sole Administrator of the Maritime Academy of Nigeria (MAN), Oron, Akwa Ibom, Engr. Olu Akinsoji has enjoined the Federal Ministry of Transport (FMOT) to develop the academy.
Akinsoji, who is a marine engineer, gave the advice while speaking with newsmen in Lagos yesterday.
He also urged the ministry to employ the right professionals to run the academy to maintain its industry-based nature.
"The first thing is for the ministry to have a feeling of doing it.
"If the head is not too good, it is not likely the body will respond to matters.
"The ministry (of transport) must appreciate the purpose of the academy. Not only academy, even (the) NITT (Nigerian Institute of Transport Technology).
"Those two institutions that are in the ministry of transport have specific purpose and objectives.
"They were meant to ensure that policies are interpreted and implemented correctly to build the industry.
"Are they doing that? Is the ministry ensuring that they do that? Does the ministry really understand that?
"The first thing is for the ministry to appreciate the purpose of these institutions that are uniquely placed in the ministry of transport that is not an education institution; they are industry-based institutions.
"The ministry must get it right," he said.
Akinsoji expressed regret that the institution has been detached from agencies such as the Nigerian Ports Authority and the Nigerian Shippers' Council, whose manpower it is expected to develop.
According to him, cadets from the institution no longer benefit from industrial training in the agencies as they should.
Copyright Ships & Ports Ltd. Permission to use quotations from this article is granted subject to appropriate credit given to www.shipsandports.com.ng as the source.