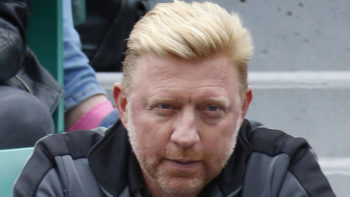 Forty-nine-year-old Wimbledon legend, Boris Becker, has claimed that he lost a huge part of his £100m fortune in a shady investments in Nigerian oil firms.
According to a top German news magazine, Der Spiegel, the former star was involved in a dubious deal between a Canadian firm and a Nigerian employee of Becker.
It was said that some documents revealed that Becker had major shares in an oil producing and servicing firm in Nigeria, but the deal failed, completely leaving the Tennis star bankrupt.
Becker's lawyer, John Briggs, told the court that he (Becker) was "not a sophisticated individual when it comes to finances."
His story seems to have changed for the worse after he had to pay off his former wife, Barbara; and his baby mama model, Angela Ermakova, in 2001.
He was also ordered to pay £2.5m for tax evasion the following year.
Becker was once estimated to be worth upwards of £100m, but he declared bankruptcy over undisclosed sums owed to London-based private bankers, Arbuthnot Latham & Co, since 2015.