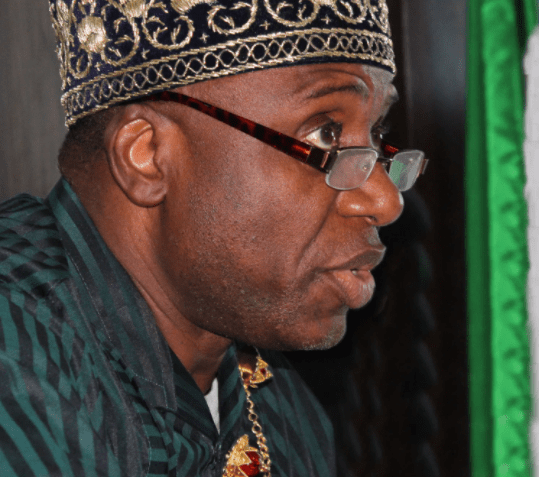 Facts have emerged on how the Minister of Transportation, Rotimi Amaechi, stopped 43 officials of the Federal Ministry of Transportation and the Nigerian Maritime Administration and Safety Agency (NIMASA) from embarking on a trip to London to attend the 32nd General Assembly of the International Maritime Organisation (IMO).
Usually authoritative sources at the Federal Ministry of Transportation told SHIPS & PORTS that NIMASA would have spent a whopping N500 million on flights, hotel accommodation, logistics and estacodes on the 43 delegates.
The highpoint of the General Assembly was the election of 40 IMO member states into the IMO Council, which Nigeria contested and lost.
One of the sources informed SHIPS & PORTS that the Minister rejected the list of the 43 delegates, which he reportedly considered unwieldy.
The Minister, according to the source, reduced the number of delegates to 15 "but as God will have it, UK placed travel restriction on Nigeria due to the omicron variant and no one could travel".
He said the UK travel ban on Nigeria made it impossible for the 15 approved delegates to embark on the trip thereby "saving Nigeria a lot of money".
"Their presence at the General Assembly won't have made any impact whatsoever on the outcome of the election. Nigeria would have still lost the election anyway, so it was a good thing they didn't travel," the source, which did not want his name in print since he had not been authorised to speak with journalists on the matter, said.
SHIPS & PORTS reported exclusively weekend that Nigeria, for the fifth consecutive time, lost its bid for election into the 40-member IMO council. Nigeria came a dismal 22nd among the 27 countries that contested under category C for the IMO Council. Only the top 20 countries are usually elected under the category while 10 other countries are elected into the council under category A and another 10 under category B.
The 40-member council was elected in three categories – A, B and C.
Those elected under category A are China, Greece, Italy, Japan, Norway, Panama, the Republic of Korea, the Russian Federation, the United Kingdom and the United States.
The 10 countries elected as category B council members are Australia, Brazil, Canada, France, Germany, India, the Netherlands, Spain, Sweden and the United Arab Emirates. The only country that lost its election under category C was Argentina, which lost its seat on the council to Sweden.
The 20 countries elected under category C are Bahamas, Belgium, Chile, Cyprus, Denmark, Egypt, Indonesia, Jamaica, Kenya, Malaysia, Malta, Mexico, Morocco, the Philippines, Qatar, Saudi Arabia, Singapore, Thailand, Turkey and Vanuatu. The seven countries that lost election under the category are South Africa, Nigeria, Peru, Bangladesh, Poland, Pakistan and Columbia.
Copyright Ships & Ports Ltd. Permission to use quotations from this article is granted subject to appropriate credit given to www.shipsandports.com.ng as the source.