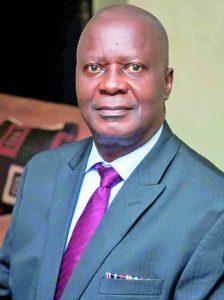 Director General, African Centre for Supply Chain and Chief Executive Officer, Multimix Academy, Obiora Madu has advocated for the creation of a National Logistics Policy to help address challenges in the logistics supply chain.
Speaking at the unveiling of the 2017 Nigerian Logistics and Supply Chain Industry report on Thursday in Lagos, Madu said Nigeria loses huge revenue due to lack of logistics infrastructure investment.
He decried government's lack of political will to implement policies to develop the logistics supply chain, noting that government's effort at improving the ease of doing business in the country would only be made possible through adequate logistics infrastructure.
According to him, "The World Bank said any government that does not pay attention to logistics is impoverishing her citizens. But the question is, are the people in authority aware of that? We hope government can also plan and give us a listening ear to address these challenges. 
"If the quantity of perishable goods we lose every year are to be in the market, it will be a different thing all together. The challenges we are having in exporting our yams is all logistics problem and we are losing huge revenue as a result of that."
Madu also expressed disappointment that inspite of Africa's vast natural resources, its contribution to global trade is only four percent due to poor logistics supply chain.
"Why do we have all the natural resources and yet we are still where we are? In the midst of plenty we are suffering. What drives logistics is infrastructure and ICT. If we don't have the two, we cannot make any progress because logistics is the life wire of any nation.
"Africa is 20 percent of the world population but its contribution to global trade is four percent," he said.
While presenting the 2017 Nigeria logistics supply chain report, Deputy President of the Chartered Institute of Logistics and Transport (CILT), Alban Igwe, identified lack of capacity and bad leadership as the bane of the logistics in the country.
He said Nigeria has not been consistent in the World Bank Logistics Performance Index due to lack of capacity.
"We don't have a lot of competence in logistics both in human and material capacities. We also need massive investment. That is an area we really need to focus on.
"Nigeria was number 75 in the World Bank Logistics Performance Index in 2014 but all of a sudden we backslid to number 90 while Ghana and South Africa is progressively moving. So it simply means so many things are going wrong and we are not doing well," he said.
He said for Nigeria to become a hub in logistics and supply chain, the private sector should be encouraged to develop the country's logistics infrastructure and build capacity.