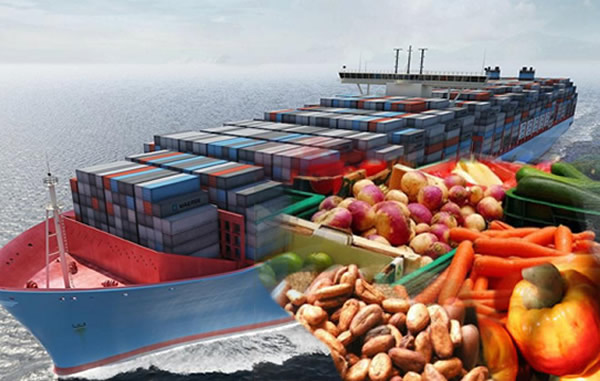 To stem the rejection of Nigeria's agricultural produce from the international markets, an export expert and Executive Secretary of the Institute of Export Operations and Management (IEOM), Ofon Udofia, has harped on the need for training in developing Nigerian exporters to meet global standards. 
Controller, Apapa Area Command of the Nigeria Customs Service (NCS), Comptroller Muhammed Abba- Kura, recently said some containers of agricultural produce meant for export were rejected from the Apapa port due to poor adherence to standards and maintenance of required quality by exporters.
Speaking at a forum recently in Lagos, Udofia, who lauded government's effort at diversifying Nigeria's export from oil, said if shippers are not well trained on the intricacies of export business, it will be difficult to reverse the trend of rejection and delay of export cargoes at the ports.
"The government is encouraging people to go into export and this is commendable. However, people need to be trained on the intricacies of export business and that's what the Institute of Export Operations and Management provides. Nigerian Shippers' Council (NSC) has been one of our major partners over the years as they have given us opportunities to train trade promotion officers in the Council. They have also arranged for the training of shippers. When shippers don't know what to do or there are mistakes; that would lead to seizures and delay in the port process. So, this area of capacity building is one that we have been working with the Council to ensure that all those involved in export are export ready and well-informed," he said.
Udofia expressed concern over high cost of port charges in Nigeria when compared to neighbouring ports, even as he lamented the absence of a dedicated export bay for dry and wet cargo at the port.
"Yes, the cost of using Nigerian ports is more expensive. For instance, if you are doing palm kernel cake export from Nigeria, which we haven't done since 2014 because of issues of aflatoxin and cost; it should cost you about $23.5 to do a bulk-ship load of 2700 metric tonnes in neighbouring ports, but in Nigeria the cost is between $35 and $37. Yet, the global price for this item is not expensive as it is sold for $45 to $50 because it is in bulk and it is supposed to be a waste material. As a result of this high cost of port charges in Nigeria, we wouldn't be able to compare and compete with other dealers on the international scene.
"Another problem is that there is no dedicated base for these products in Nigeria. In Cote d'Ivoire, from the farm to the ports there are dedicated base where such cargoes can be consolidated. We don't have such dedicated export base in Nigeria. So, I want to suggest that we create dedicated export base for wet and dry cargoes. We are writing to the Federal Ministry of Transport, Nigerian Ports Authority (NPA) and other stakeholders to look at this issue of export base as well as other areas that would aid exports in Nigeria," he said.