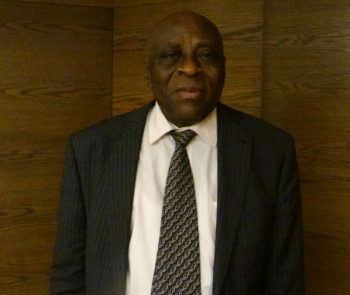 Chairman, Port Consultative Council (PCC), Otunba Kunle Folarin, has urged the federal government to set aside the much touted Cabotage Vessel Financing Fund (CVFF) and create another regime of ship financing, working on a template that has succeeded in other climes to develop the nation's shipping sector.
Folarin, who spoke in a chat with SHIPS & PORTS DAILY in Lagos on Wednesday, said the  disbursement  of the CVFF fund should be laid to rest because according to him, monies accumulated under the CVFF amounting to some $100billion has been stolen and can no longer be accounted for.
He said there is need for government to encourage investment in shipping business through creation of funds and credit facilities with single digit interest rate to grow indigenous shipping capacity.
"Where is the CVFF fund? Is it in Lagos, Port Harcourt or Skye bank? We all know that the fund has been stolen. The fund has been there for 13 years and has not been available for use. Do you think the fund is there? What should be stopping it from been disbursed for 13 years? That means there must be something wrong somewhere.
"How many ships can you buy with what is in the CVFF? So we have to leave sentiments. The CVFF should be set aside because it has no future at all. If the fund has been there for 13 years and it is not disbursed, what future does it has with shipping development? Let us look for other alternatives and access fund on single digit interest rate regime.
"Let there be ship financing model. The federal government through the Central Bank of Nigeria has directed all commercial banks to make a percentage of their lending fund available for sectoral disbursement for agriculture, manufacturing. So, they can as well start with the maritime sector.
"All banks are given agriculture six to seven percent single digit interest regime. Let them give maritime, a single interest regime not the one of 25 or 20 percent percent as available in commercial banks," he said.
Folarin who is also the Chairman of the National Seafarers Welfare Board commended NIMASA for securing sea time training for 239 cadets under the agency's Nigerian Seafarers Development Program (NSDP).
He said, "It is a good sentiment to ask why we should be spending foreign exchange to train them (cadets) oversees. If the opportunities are available here, then we can take that up. But there are no opportunities for them here because we do not have Nigerian ships that can train them here.
"What NIMASA is doing is damage control. The damage has been done so they are trying to mitigate the damage."