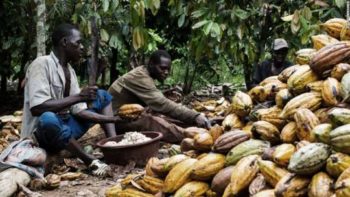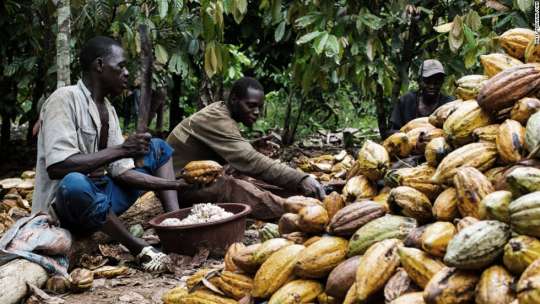 Insufficient rain has dented the size and quality of cocoa beans in Ivory Coast, leading grinders and exporters to reject up to 70 percent of deliveries in recent weeks, farmers and exporters said on yesterday.
That has left exporters struggling to fill contracts with buyers overseas. The situation is not expected to improve for several months.
Bean counts, a measure of the number of beans needed to produce 100 grams of cocoa, have reached as high as 130, well above the limit imposed by Ivory Coast's cocoa council of 105.
Meanwhile, levels of free fatty acid (FFA) have been between 5 and 7 percent, whereas 1.75 percent is considered the highest acceptable acidity level so as not to erode the quality of cocoa butter.
"We have been surprised by the change in quality, which has degraded rather quickly. The FFA is very, very high," said the commercial director of an international export company.
The director of a European export company said the combination of high bean counts and acidity levels had slowed purchases over the last two weeks and the situation would not improve before May or June.
"The quality is extremely bad, which has pushed us to offer bonuses for quality but that hasn't made any difference. We no longer find good cocoa," he said.
Six other exporters said they were encountering the same quality issues.
"We have contracts to fill but we don't have beans of the quality that we have promised to our clients," said another exporter.
Exporters are already having difficulty fulfilling their contractual obligations to counterparties after the cocoa council sold forward more main crop exports contracts than Ivory Coast is now expected to produce.
Agency Report