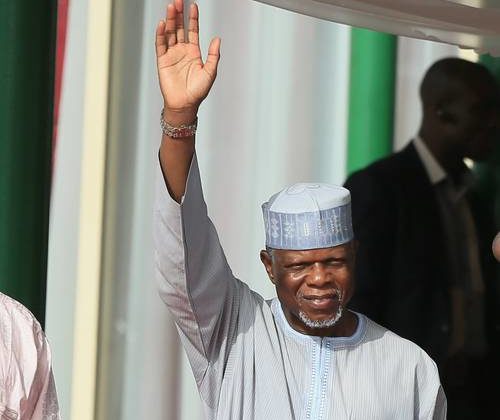 The Tincan Island Command of Nigerian Customs Service (NSC) has debunked the allegations of extortion levelled against one of its officers, Patrick Olaniyan, serving at Clarion Bonded Terminal in Lagos.
Some clearing agents had on Monday afternoon, taken to the streets to protest alleged extortion by Olaniyan, a Customs officer at the terminal.
According to the protesters, the official introduced a "controller's watch list" and mandated them to pay N100, 000 to have their containers removed from the list.
But the NSC, in a statement late Monday, said Olaniyan's action was in order.
The statement read, "Our attention has been drawn to an online report by Premium Times and other media outfits of 15th October 2018 alleging extortion by officers of the Tincan Island Port posted to Clarion Bonded Terminal. The publication further alleged acts of corruption by the O/C exit gate at the terminal," the Customs said in a statement by Uche Ejesieme, the Tincan Island spokesperson.
"Consequently, it is pertinent to reiterate that the reform agenda of the Customs Area Controller is very emphatic on compliance and due diligence. It is therefore instructive to note that the command will not lower its guards in enforcing the fiscal policies of the federal government in terms of trade."
The NSC said though Olaniyan's position might appear punitive, it is not in any way intended to victimise or frustrate any compliant trader or facility owner.
The statement added, "We wish to, therefore, disabuse the minds of the general public to their allegations of extortion which triggered unnecessary and mindless protest leading to disruption of activities at the Bonded Terminal in question.
"We hereby enjoin importers and their agents to ensure strict compliance with import guidelines and avoid false declaration which may necessitate actions that might be viewed as high handedness.
"Finally, TCIP as a user-friendly port would like to reassure importers and their agents that we are still deeply committed to our resolve to reward compliance and transparency as the task of nation-building is a shared responsibility."